International Relations Jobs in The Netherlands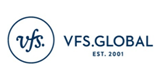 VFS Global VFS Global is the world's largest outsourcing and technology services specialist for governments and diplomatic missions worldwide. The company manages...
Jobs by

Fluent in English and Italian. Legalisation requirements (Embassy, Consulate). For one of our clients, based in Utrecht are we currently looking for an Import...
Company
Ministerie van Buitenlandse Zaken
Source
Werken voor Nederland

Functieomschrijving Bij het directoraat-generaal Buitenlandse Economische Betrekkingen werken we dagelijks aan een sterke Nederlandse concurrentiepositie. De
Company
Ontwikkelingsmaatschappij Oost Nederland NV (Oost NV)

Goede beheersing van de Nederlandse en Engelse taal, Duitse taal is een pré. Het feit dat Oost NV via het Ministerie van Economische Zaken/NFIA en RVO een...