Customer Services Quality Specialist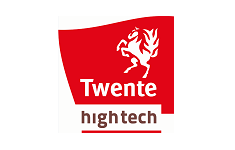 Description Customer Services Quality Specialist
The Quality Specialist is responsible for the quality assurance and call monitoring of the customer service team. The Quality Specialist analyzes oral and written communication, and elaborates constructive feedback, both positive and negative. Also the Quality Specialist reports results to management, identifying improvement opportunities
The job of the Quality Specialist is tightened with the customer service department as whole, and therefore the candidate needs to be able to work with multiple stakeholders: Customer Service Director, Managers, Process Manager, Trainers, Supervisors and Agents. The Quality Specialist needs to be able to understand the company global process, and translate it into their local office. We look forward to have a strong team player, that can also work independently.
Duties and responsibilities
Monitoring, listening and scoring outbound communication (call and email)
Monitor whether processes followed and solutions offered by the agents are in line with current processes.
Discuss deviant behaviour with individual agent and report to Supervisors, Customer Service Manager and Process Manager.
Giving agents feedback guided by the results of the monitoring sessions
Providing a weekly and monthly quality report to Customer Service Managers and Process -Managers reflecting on special individual results and team performance,
Advising Managers and Supervisors on next steps for individual agents or the team
Advising Process Manager on processes for quality monitoring
Receive and communicate feedback from Customer Service agents on the operation (processes, bottlenecks and improvement opportunities) to Customer Service Managers and Process Manager.
Provides trend data and makes recommendations for changes to process, procedures, and training
Performs all other duties regarding Customer Service Quality assigned by management.
Requirements Customer Services Quality Specialist
The ideal candidate has a professional posture, is efficient and able to process the target amount of call, and hold feedback sessions that are clear, positive, and that motivates the agents to improve and seek for development. We want someone respectful, with excellent feedback and analytical skills.
Also, the ideal candidate is able to produce reports, providing information to Customer Service Management bringing clarity over the quality level of the Customer Service. We want someone that is motivated into taking part of organizational change, bringing suggestions on how we can constantly improve the service provided. 
HBO Education, preferably in Quality Assurance, Coaching, Training, People management, and/or Communication studies
1-2 year of experience with internal quality assurance, call recording software and analytics
Experience with contact center operations and functions across multiple departments
Fluent and excellent written skills in English and Dutch language. 
Exceptional coaching skills and interpersonal communication skills
A listener and being open to issues faced by customer service agents
Organization and time management skills
Ability to work and negotiate in a team environment 
Ability to work independent of supervision
Positive attitude, good judgement, and strong work ethic
Company profile
Takeaway.com is a leading online food delivery marketplace, focused on connecting consumers and restaurants through its platform in 9 European countries and Vietnam. Takeaway.com offers an online marketplace where supply and demand for food delivery and ordering meet.
The company commenced operations in 2000 when its CEO, Mr. Jitse Groen, founded and launched one of the world's first online food delivery marketplaces, Thuisbezorgd.nl, in the Netherlands.
We work with participating restaurants that deliver food themselves, with the Takeaway.com platform serving as a source of orders for them and facilitating the online payment process. The marketplace is available for consumers through mobile applications and via our website. Takeaway.com derives its revenues principally from commissions on the food ordered through its platform and, to a lesser extent, from online payment services fees.
Offer Customer Services Quality Specialist
Sollicitatieprocedure
Location
NL - Enschede
Publication date
10.01.2017
Publication end date
09.02.2017
Job details
Other details
Match criteria
Specialism
Customer Support/ Client Care
Other jobs of this company: