International Sales Manager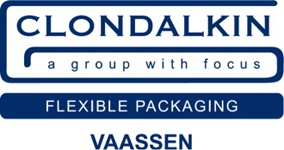 Description International Sales Manager
Het bedrijf is niet alleen de grootste Europese producent van binnenwikkels (innerliner) voor de tabaksindustrie met het meest complete aanbod, maar heeft zich daarnaast al meer dan 30 jaar gespecialiseerd in de productie en levering van afdekkingen voor kunststofflessen die in de zuivel- en voedingsmiddelenindustrie worden gebruikt. Onze opdrachtgever is een internationale producent van hoogwaardige verpakkingsproducten met 8 productiefaciliteiten in Europa en een jaaromzet van meer dan €350 miljoen. Het bedrijf kent een nuchtere no-nonsense cultuur en er werken ruim 250 mensen die hart voor de zaak hebben.

Functie-inhoud:
In deze veelzijdige internationale salesfunctie ga je je in hoofdzaak bezighouden met:
key accountmanagement voor één of enkele van de grote, multinationale brand owners;
technische verkoop voor een aantal bottle capping klanten;
actiegerichte, commodity-achtige verkoop aan onze converterklanten;
new business development, in de vorm van enkele specifieke projecten op dit gebied.
Hiervoor is noodzakelijk dat je frequent wereldwijd reist in het kader van het onderhouden van relaties en het uitbouwen van het bestaande netwerk, maar ook dat er structureel gewerkt wordt aan accountplannen, commerciële rapportages en het verzorgen van management informatie. Je werkt intern nauw samen met alle overige disciplines binnen de organisatie; het is daarom noodzakelijk dat je op de plant aanwezig bent als je niet internationaal aan het reizen bent. Het internationale reizen zal ongeveer 40-50% van je tijd in beslag nemen.
Requirements International Sales Manager
Functie-eisen
We verwachten dat je een Commerciële HBO-opleiding of soortgelijk met succes hebt afgerond en affiniteit hebt met techniek en industrie. Verder heb je minstens 5 jaar ervaring in een internationale business-to-business export/salesfunctie bij een industriële onderneming. Je bent vloeiend in Nederlands, Engels en Duits. Het is een groot pre als je ook Frans spreekt. Dit is echter niet verplicht.

Offer International Sales Manager
Arbeidsvoorwaarden
Dit betreft een fulltime functie. Onze opdrachtgever biedt een aantrekkelijk pakket van primaire en secundaire arbeidsvoorwaarden. Het salaris wordt vastgesteld op basis van achtergrond en ervaring maar kan maximaal € 70.000 bedragen + een bonus van maximaal 20%. Het bedrijf vindt het belangrijk dat haar medewerkers in staat worden gesteld zich verder te ontwikkelen. Zij faciliteert daarom opleidingen en moedigt persoonlijke groei aan.

How to apply
Solliciteren
Dit is een nieuwe vacature. Afgelopen jaar stond dezelfde vacature open. Die is ingevuld! Door een wijziging in de bezetting van het salesteam is er nu opnieuw plek voor een International Salesmanager.
Je wordt daarom van harte uitgenodigd te reageren als je graag wilt werken bij deze mooie organisatie! Dat kan rechtstreeks via het Sollicitatieformulier.

Dat heeft onze nadrukkelijke voorkeur. Eventueel kun je ook strikt per email je CV onder vermelding van de vacature naar info@pbpnext.nl sturen.
Een motivatie(brief) toevoegen mag wel (als je dat zelf wenselijk of noodzakelijk vindt) maar is niet nodig!

Als je CV daar aanleiding toe geeft, bespreken we je motivatie liever face-to-face en nemen dan zo spoedig mogelijk contact met je op. Als je meer wilt weten over de vacature en/of organisatie kun je bellen met Johan Post: (06) 288 32 712. Sollicitatiegesprekken kunnen eventueel ook in de avonduren worden gevoerd. Een assessment maakt deel uit van de procedure.
Location
Gelderland
Publication date
04.01.2017
Publication end date
03.02.2017
Job details
Other details
Match criteria
Specialism
Business & Strategy
Sales & Procurement
Other jobs of this company: