Vloeiend Duits Sprekende Medewerker Klantenservice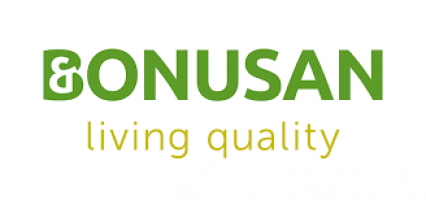 Description Vloeiend Duits Sprekende Medewerker Klantenservice
Ben jij een enthousiaste klantenservice medewerker die een uitdagende baan in een dynamische omgeving ambieert en een maximale klanttevredenheid als doel voor ogen heeft? Draai jij je hand niet om voor het verzorgen van alle verkooporder gerelateerde werkzaamheden? Jij vindt het vanzelfsprekend om onze klanten te woord staan voor het beantwoorden van vragen, aanname en adequate afhandeling van alle denkbare klachten? Wellicht ben jij dan onze nieuwe collega!

Taken en verantwoordelijkheden
Orderverwerking zoals aannemen telefonische orders, controleren weborders, doorzetten producten uit backorder, aanmaken leveringen, controleren zendingen en factureren;
Orderverwerking en ondersteuning op het gebied van events en opleidingen: inschrijvingen, wachtlijsten, afmeldingen, syllabi, presentielijsten, certificaten, inhalers etc;
Juist en volledig registreren van klantcontacten en het invoeren of verrijken van klantdata;
Klachten aannemen, registreren en afhandelen volgens procedure;
Streven naar een maximale klanttevredenheid bij elk klantcontact binnen de mogelijkheden en kaders van de eigen organisatie en met oog voor geldende processen en procedures;
In eerste lijn zelf afhandelen van klantvragen en klanten tevens snel en adequaat koppelen van andere collega's (bijvoorbeeld technisch advies) wanneer nodig;
Actief verwerven van kennis over onze producten en diensten;
Bijdragen aan het continu verbeteren van processen;
Nabellen van klanten met openstaande posten;
Nabellen van klanten in het geval dat er een recall moet plaatsvinden;
Zet zich in om alle voorkomende werkzaamheden goed te beheersen;
Verricht overige werkzaamheden als daar door het management om verzocht wordt;
Werkt volgens gestelde kwaliteits-(HACCP - voedselveiligheid), ARBO- & Milieunormen.

Requirements Vloeiend Duits Sprekende Medewerker Klantenservice
Jouw profiel
MBO+/HBO denk en werkniveau;
Minimaal 2 jaar werkervaring in soortgelijke functies;
Affiniteit met natuurgeneeskunde en voedingssupplementen;
Ervaring als callcenter agent, klantenservice medewerker of verkoop binnendienst;
Zeer goede beheersing van de Nederlandse taal in woord en geschrift (native level);
Zeer goede beheersing van de Duitse taal in woord en geschrift (native level).
Competenties:
Klantgericht, Kwaliteitsbewust, Communicatief vaardig, stressbestendig, Plannen en Organiseren
Offer Vloeiend Duits Sprekende Medewerker Klantenservice
Wat kun je van ons verwachten?
Bonusan maakt zich al 50 jaar hard voor een betere kwaliteit van leven voor iedereen. Living Quality noemen we dat. Dit bereiken we door gezondheidsprofessionals en hun cliënten te adviseren met de kennis van nu over voeding, beweging en suppletie. De voedingssupplementen die daarop aansluiten, ontwikkelen en produceren we zelf in onze eigen fabriek in Numansdorp. Je zal in een informele, professionele werksfeer terecht komen waar volop ruimte is voor zelfontplooiing en waar pro-actief & innovatief bezig zijn wordt gestimuleerd.

Wil je even lekker bewegen overdag, dan pak je een van onze mountainbikes en maak je heerlijk een rondje door de polder. Of haak eens aan tijdens het uurtje sporten met collega's!

How to apply
Solliciteren
Past deze uitdaging bij jou en is je interesse gewekt? Stuur dan zo snel mogelijk je motivatie en cv via het
sollicitatieformulier
Acquisitie naar aanleiding van deze advertentie wordt niet op prijs gesteld
Location
Numansdorp
Publication date
09.01.2017
Publication end date
08.02.2017
Job details
Other details
Match criteria
Specialism
Customer Support/ Client Care
Other jobs of this company: