Company profile
For expats who:

• would like to have a clear and relevant overview of what the Dutch labour market has to offer
• would like to discover what triggers them and what their unique talents are
• want help with visualizing their dream job
• are looking for valuable advice & coaching on how to network effectively and how to communicate their strong points.

Phone:+31628931031 | E-mail:info@loopbaanadvies.pro | Website:www.loopbaanadvies.pro
Call me or email to schedule an exploratory meeting free of charge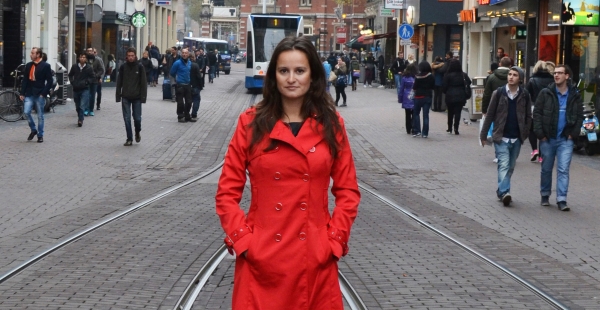 Our services
Career coach Sara Surachno from Loopbaanadvies Pro offers coaching and advice for expats from varied professional backgrounds and fields of interest. She's got coach and consulting experience with expats who work in; IT, Consulting, Education, Science, HR, Fashion, Sales, Banks, (Project) Management, Engineering, NGO's and so on.

CALL OR EMAIL TO SCHEDULE AN EXPLORATORY MEETING FREE OF CHARGE
Phone:+31628931031 | E-mail:info@loopbaanadvies.pro | Website:www.loopbaanadvies.pro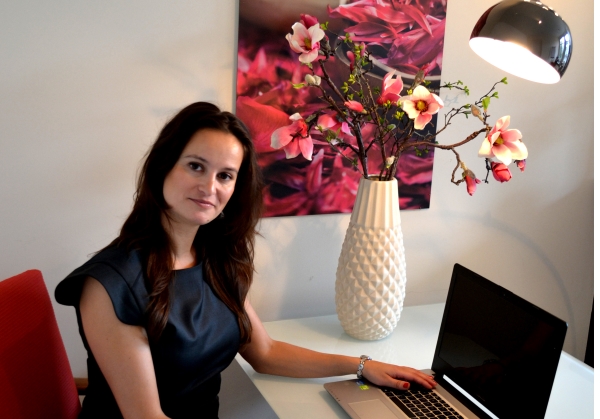 Our story
Our approach
The perfect mixture of coaching, advice and assignments will lead to the desired results. Sara doesn't believe in `one size fits all', but in a personalized approach in which the character and goals of the client are leading.
Her trajectories are well described and structured so that before the start it is clear what can be expected and how the goals will be achieved.

During the meetings the atmosphere is relaxed but focused. Clients describe her as a motivating, enthusiastic coach with brilliant analytical skills.

Number of meetings
A career meeting takes 1,5 hour and costs 250,- incl. VAT. The amount of meetings vary per person and career goal.

• Job seekers who would like to focus mainly on the labour market and already know more or less what they are looking for, usually choose to have 3 or 4 meetings.

• For people who are in an orientation phase and would like to explore both themselves and the labour market around 7 meetings is common.

• Outplacement trajectories can take 6-14 meetings depending on the person's needs, personality and experience.

• The number of meetings for the purpose of; employability, talent discovery, talent development or burnout prevention, vary a lot. The exact needed number of meetings will be clear after an exploratory meeting (in person or phone).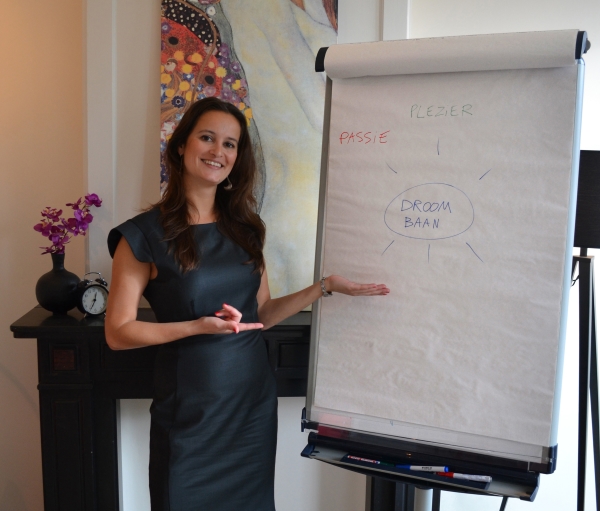 Our team
Company film
News
Interview
1. Tell us a little about yourself and your organisation.

Loopbaanadvies Pro = Sara Surachno. I'm a career coach with an open mind and an effective approach. I love to help people find what they are truly passionate about. My ability to connect on a deeper level, my lively personality, excellent coaching skills, cultural sensitivity and extensive knowledge of the Dutch labour market are what make me an excellent choice for expats who are looking for a (new) job and/or a new direction here in Holland.
Mostly I offer one-on-one career advice and coaching for expats and Dutch professionals who are aiming for a career change. My programmes about personal effectiveness and talent development are also quite popular.

The number of meetings can be anywhere between 1 to 15, depending on the goals, career questions and situation of the person.

2. What is the motivational driving force in your job at Loopbaanadvies Pro?

My main motive to work as a career coach is that when others are happy with who they are and where they are in life, it makes me genuinely happy too. I believe we all have a special purpose in life and that work is very much a part of that. I've got my dream job already and what is better than helping others to find theirs?

3. Who would be the ideal client to engage your services?

Good question! I like people and I like to interact with them, gain an understanding of who they are and tickle their minds to explore new horizons. Everyone who's open to self-examination and willing to do the work that is needed to reach their goals is more than welcome. Most of my clients have an academic degree and a lot of work experience, but that doesn't mean I would exclude others.

People go through such a positive change during the coaching process and that is always rewarding to see, no matter who (s)he is. They become more aware and enthusiastic about themselves and work. Passive people become more active, insecure people become more confident, arrogant people become more understanding of others. It's seeing the transformation of all these different individuals that makes my work beautiful and I feel incredibly thankful to be able to fulfil that role.

4. What results can a client expect from a job-coaching trajectory?

The result? Well, naturally the result that the client has been asking for. That's why it's so important to have a thorough exploratory meeting before the starting of a trajectory, in which we explore the goals and career questions, and also formulate which tangible results need to be achieved for the client to be satisfied. Most of my clients would like to have a clear idea of the kind of jobs that match their personality, talents and interests. Some are also interested in advice about how to actually acquire their dream job and that's where my experience as a recruiter and account manager, and broad knowledge of the labour market, come into play.

Other results, besides the ones that the client has formulated, are positive side effects of the coaching with me: discovering your talents and accepting your quirks, which gives an enormous boost to your confidence level, noticing that you are now (even more) happy with who you are, and trusting your talents. As a result, hurdles are overcome with much more ease than previously.

5. What are the specific features of Loopbaanadvies Pro that distinguish it from other job coaching services?

- I can guarantee high quality coaching and advice, as I personally undertake the coaching. Clients can expect the same quality and results that are expressed by my previous clients in their recommendations on LinkedIn.

- Being a one-woman company also means I can be flexible and sensitive to the client's needs, have a personal approach, and that a partnership is built which often lasts long after the completion of the programme and is beneficial to both parties.

- I'm trained as both a life coach and career coach, so on the one hand we can go to a deep psychological level (if needed), and on the other hand, we can look into practical tips and tricks about presenting yourself, networking and application processes.

- Also, my experience with connecting to people of all ages, professional levels and cultural backgrounds make me a strong and reliable partner for both individuals and companies.

- Another specific trait is that I'm a result-oriented coach, so my clients not only will visualize their dream job, but also learn how to effectively acquire or create it. For others, whose goal is to simply be more happy and effective, it means that insights in their own patterns is just the start. The positive transformation will be completed by fun, inspiring and challenging assignments in between the meetings.

- Last but not least, I have a huge professional network that I'm glad to share with my clients. Many find their dream job after an introduction by me to the right person.

6. How would you describe the current market trend with respect to job satisfaction or fulfilment?

Since the economic crisis, most people realise that job security is something of the past. That realisation can be both scary and liberating. Why liberating? Let's be honest if you can shape your work life exactly the way you want to, would you stay in the same job within the same company your whole work life? I don't think so.

We see that people get in touch with their entrepreneurial spirit and take their own dreams as a starting point to create something new. I love that! I'm not only talking about start-ups, but also about the creation of new type of jobs/roles. Others decide to combine two different jobs to feel fulfilled. Being brave, not settling for less, and being creative definitely pays off in the form of more job satisfaction and fulfilment.

7. Which segments of the market do you wish to grow further in?

My main goal is making as many people as happy as possible; I think that there are a few extra ways to achieve that. One of them is coaching several people at the same time: group coaching. Group coaching is a very interactive and dynamic process where the participants learn from each other. I've done a few of these sessions and would like to develop my business further in that direction, while still doing one-on-one coaching.

Another way to reach my goal is to coach people who (could) have a significant impact on a large number of people around them, for example senior business leaders or teachers. Imagine the impact of a happy, inspiring teacher on the lives of the pupils.

8. What are the major challenges you expect Loopbaanadvies Pro to face in the coming years?

Every business faces the challenge of innovation. I also coach entrepreneurs. I'm noticing how fast developments are going with respect to the use of social media, personal branding, e-coaching et cetera. Keeping up with those developments or even taking the lead can be both challenging and rewarding. I believe a key to success is the willingness to go the extra mile and get out of the comfort zone. That means I'm willing to try many new things to experience what is effective and feels authentic as well.

Sara Surachno
You can find out more about Sara's background by clicking on her name, or contact her directly at +31 (0)628931031 or info@loopbaanadvies.pro | www.loopbaanadvies.pro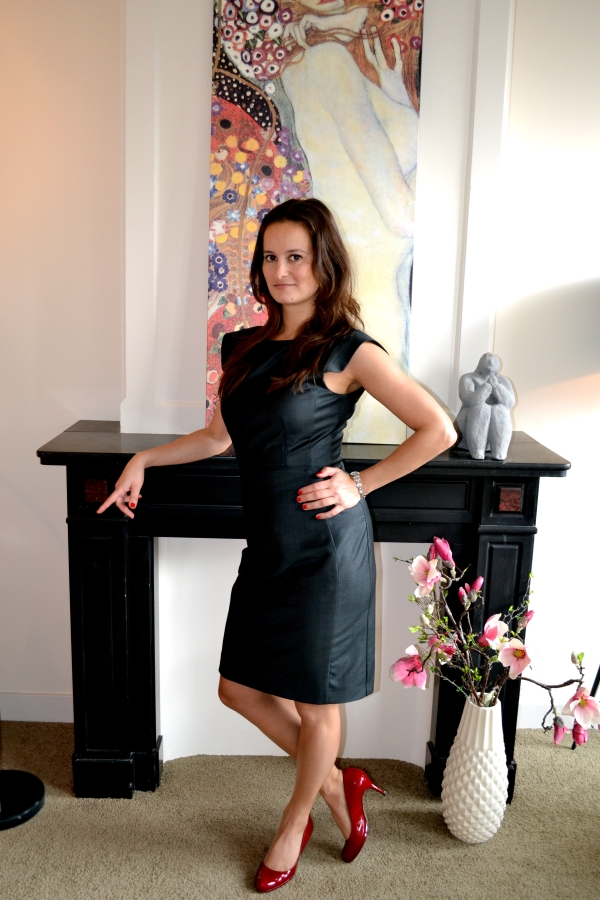 Locations and directions
Career advice in Amsterdam
The coach sessions will take place in Amsterdam. The regular location in Amsterdam for career coaching is van Eeghenlaan 27 next to Vondelpark.

Coaching and advice can also take place on other locations in Amsterdam.
Would you like to live up to your potential or are you forced to find a new job?

Contact certified career coach Sara Surachno
CALL OR EMAIL TO SCHEDULE AN EXPLORATORY MEETING FREE OF CHARGE | www.loopbaanadvies.pro
Phone: +316-28931031
E-mail: info@loopbaanadvies.pro
Website: www.loopbaanadvies.pro
Van Eeghenlaan 27, Amsterdam

Testimonials
Ik heb Sara leren kennen als een open persoon, ze maakt makkelijk contact en toont oprechte interesse. Tijdens de loopbaancoaching heb ik veel aan Sara gehad o.a. door haar kritische houding. Sara heeft mij geleerd zaken vanuit een ander perspectief te zien, en daarbij mijn eigen angsten in een bred…

Liselotte Out

Het kan best moeilijk zijn om afstand te nemen van de dagelijkse werkzaamheden en jezelf een spiegel voor te houden. Wat geeft extra energie en waar loop je tegenaan in je baan… In een ongedwongen sfeer heeft Sara me geholpen bij deze vragen. Voorafgaand aan het coachingstraject hebben we gezame...

Vincent Van den Hoed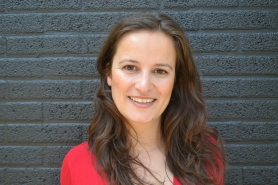 Company profile
Address
Address:
Van Eeghenlaan 27