Categories:
** HR daily news, ** HR Leaders Talk,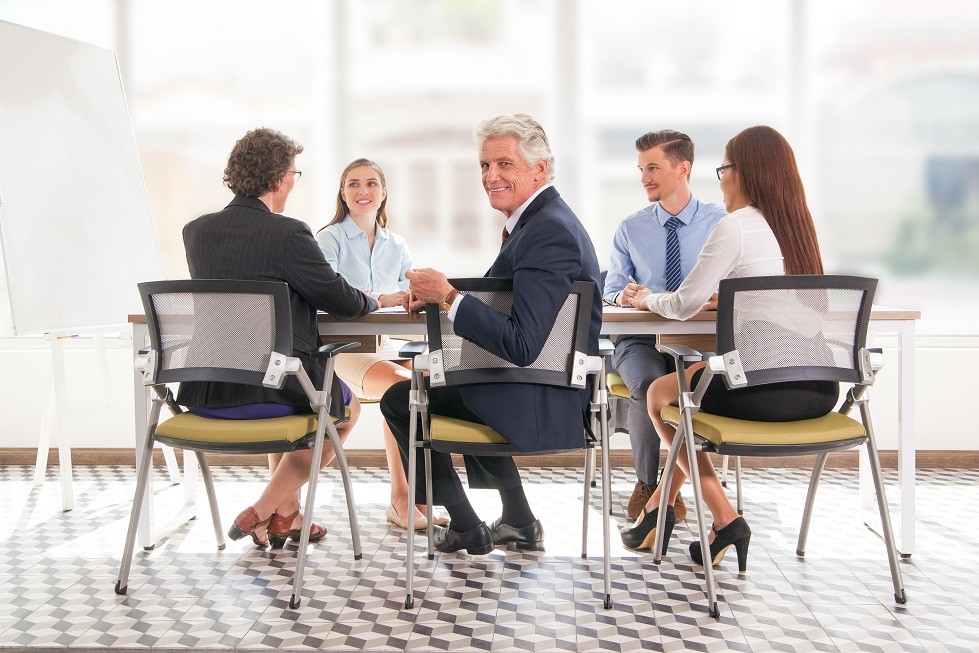 Leadership
is essentially a process by which individuals influence the behaviours, attitudes and thoughts of others. Leaders set the direction by helping others see what lies ahead of them and rising to the challenges. They encourage everyone to fulfil their potential and they inspire them in the process. Leading by example is a trait of true leaders and when lacking, a group can quickly degenerate into conflict because everyone has a different perspective and will naturally lean toward different opinions and solutions.
Leaders are often seen in the face of those who guide nations or businesses. They can use their influence in either a positive or negative way. Imagine a dictator who has strong leadership skills but puts them to horrible uses. Conversely, a head of a charitable organization can use the same type of leadership skills to help others. Thus, ethics is a key element of leadership because it serves as an inner compass that motivates and directs leaders toward what is fair and good.
Leaders must also lead with their actions because one's actions usually set an unspoken standard about what is appropriate and what is not. Leadership is the act of translating intention into reality by acting on the concepts and messages you teach, and the things you say to those around you. Thus, leadership is essentially setting the right example for those who follow.
The abilities, talents and characteristics of leaders provide a larger foundation on which those around them can grow, both as individuals and as a group. By being the example of greater discipline and greater drive, leaders encourage those who follow them to adopt a higher standard as well.
As an illustration, the Netherlands is a country that leads the way when it comes to
sustainable business
, and countries like UK and Sweden follow next. The biggest contributing factor to this achievement is the Dutch culture. It not only gives the country's business leaders an instinct for sustainability, but it also urges them to act. According to Muriel Arts who is a co-founder of the SEAL Institute and a specialist in sustainability research, the classic leader in Dutch society is optimistic, direct and impatient of formal hierarchies. This is what makes them look for innovative alternatives to problems. Additionally, Paul Polman, chief executive of Unilever and an advocate of "uncoupled growth", provides an illustrative case in point.
Arts draws on her own experience as a former senior manager at Unilever: "During my time there, it was often the Dutch who would set the direction and have strong opinions on issues," she says. "We're not a people who stay long with a problem. The Dutch have a capacity to see a dilemma for what it is and look for solutions."
Interestingly, the Netherlands also holds a pioneering position within the denim industry. According to
Alex Jaspers
, Global Sales Director at Scotch & Soda, this is because of the courageous choices of the Dutch. "It's that entrepreneurial spirit that makes us want to say, 'We're going to reinvent it, rediscover it, bring people in, add something new, dare to take risks.' That's really what Dutch denim is for me. It doesn't stop at 'these are lovely trousers or this is a lovely jacket'. We experiment with it and that's something that triggers a lot of mills and designers. Because we try to do things differently, to be unconventional." The Netherlands is often compared to Japan, and it has been proven to not be inferior to it but just different. Jaspers puts it another way. "The Netherlands holds the perfect balance between appreciation of craftsmanship and innovation."
Perhaps another good instance of leading by example is the
Lead Your Future Program
, organized by Lead Your Future and the Erasmus University. It aims to increase the opportunities for new generations of young women and their leadership potential. For this purpose, they will have 5000 young women coached by 750 students of the Erasmus University. People who are passionate about this initiative include the former Dutch athlete Nelli Cooman, the founder of KAY Diversity and Performance B.V. Kay de Gier-Formanek; and the Director of Randstad Consultancy Maurits Speksnijder. What better way to inspire the youth than by providing them with the opportunity to learn from those who are best in their areas of expertise?
At the end, like it or not, you are always
leading by example
and it is not as hard as it might sound. If your team knows that you are going to do the same thing that you request from them, they will likely work hard to help you achieve the end-goal. If you live by example and consequently, lead by example, it will help you accomplish great goals.
Nesrin Nazlieva