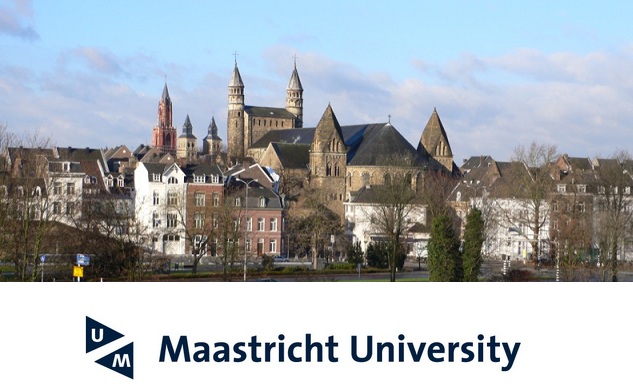 Students rate Maastricht University as the best specialist university in the Netherlands. This was the outcome of a survey entitled De beste studies 2012 ('the best study programmes in 2012') conducted by Elsevier in partnership with research institute ResearchNed. Of the Maastricht University programmes included in the survey, nine of the sixteen bachelor's degree programmes were rated above average by the students, and six of the eight master's degree programmes were among the Top 3.


Bachelor's degree programmes
Sixteen of Maastricht University's bachelor's degree programmes were evaluated, most of them by both students and professors. Nine of those programmes were rated above average: International Business, Econometrics & Operations Research, Economics, Tax Law, Fiscal Economics, Dutch Law, Medicine, European Studies and Liberal Arts & Sciences (University College). Based on the percentage of pleased or very pleased students, twelve Maastricht University programmes found their way into the Top 3, and four achieved the top spot: International Business, Tax Law, Medicine and European Studies.

Master's degree programmes
This year Elsevier also published results for the master's degree programmes for the first time, including thirty programmes offered by Maastricht University. As it is not always possible to compare courses with other master's degree programmes, national comparisons were only made for nine programmes. Of those nine, seven achieved a Top 3 listing: European Studies (1), Psychology (1), Medicine (3), Econometrics & Operations Research (2), Dutch Law (3), Arts and Culture (3) and the Arts and Culture research programme (2).

In all, the survey compared 327 bachelor's degree programmes and 287 master's degree programmes offered by traditional universities and universities of applied sciences. More than 170,000 students working toward their bachelor's and master's degrees evaluated their own programmes. They indicated whether they were pleased with the quality of the education and the lecturers, the organisation, the assessments and the available facilities. This year was the first time that Elsevier also looked at admission policies and the percentage of students who change programmes after a year. The survey also asked over 6,000 professors and university lecturers to choose the best programme in their field.
Source Elsevier: Maastricht University the best specialist university
27 September 2012
For more details (in Dutch), please visit the Elsevier website.