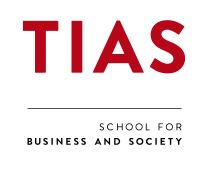 The TIAS School for Business and Society, which is affiliated with Tilburg University and Eindhoven University of Technology, has been given top place by students for its full-time Master of Science in Business Administration (MScBA) course in the Best Studies research by Elsevier.

The research is based on the results of the National Student Questionnaire. According to the study, students highly evaluate the professors of the masters, the examination process and overall quality of the programmes.

Senior Career Consultant, Jelda Veninga, said that this result was not a complete surprise because of the feedback the school gets at the end of each academic year. "The MScBA programme offers a high level of personal attention, high quality in services and creates a warm atmosphere which is supportive for students' professional and personal development. At TIAS we really care about our students - we know you by name; you are certainly not a number."

The Business School provides a high level of personal attention to future career prospects of the students. "We offer a special Personal Leadership and Career Development program, where students receive individual career coaching and workshops to discover their talents, improving their skills and make a career plan to help them discover the career that suits them best," says Veninga.


She also stated TIAS gives various support to students that includes helping them to find a job, practicing job interviews, checking CV's and enhancing the network of career possibilities throughout the academic year.


Leanne Westerink, program manager of MScBA Programs, states that the top academic and professional lecturers, the national diversity in the selection process of motivated students and the careful guide given to study groups are part of the core competitive advantage that best explains this high ranking.