Categories:
* Daily employment news, ** HR Company interviews, ** HR daily news,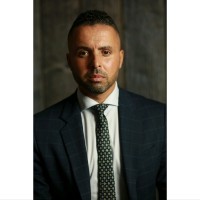 Madison Parker International BV is a strategic recruitment consultancy specialized in the global placement of permanent and interim professionals, fully supporting major businesses in the commercial, finance and technology sectors in the Netherlands and various international markets.
Recently we interviewed the Management from Madison Parker International BV. We talked with Salah El Kholali, from The Hague office, who joined Madison Parker International early 2018. Besides his strong knowledge of Recruitment he build over the years, his area of expertise is Business Development & Strategy.
Tell us about your function at the Madison Parker job agency and what is the motivational driving force in your job?

My role at Madison Parker is very diverse and that is what I very much like, as a part of Management, together with my Managing Director, Ray Parker we strive to get the best results every day. My main passion will always be Business Development and strategically thinking of new ways to take the company and myself to the next level. As part of management, we drive the business on a daily basis, but we are still very much active in the recruitment work itself and like to get our 'hands dirty' as well. I think the motivational drive in this business is really the creativity needed in this role and the diversity of people you come into contact with. Every day is as no other and that what's makes this job so interesting and challenging.
How is the market trend in expat recruitment developing?
The current market trend is looking promising for now as it's really a candidate-driven market at the moment and that means that there are more jobs out there than there are perfect candidates. The business will always exist out of supply and demand, even if the market crashes again there will always be a demand for some roles. It's a matter of supporting the needs of our clients and how you adapt yourself to the circumstances. Of course, there are always rumors haunting the market these days with predictions of possible crisis moments and that the market will come crashing down again. Personally, I don't really anticipate too much on that, because one of the qualities of a successful recruiter is their ability to adapt really quickly to their environment and to always react to opportunities and situations when they present themselves.
What tips would you offer candidates applying for a multilingual position at Madison Parker?
My advice to all the candidates out there who are looking for a new job is to stay flexible to what the market is offering, simple as that! Of course you should always try to get the best deal or the best job out there, but in reality, there is no perfect dream job. You've got to make it perfect yourself, which means looking at the pros and cons of a position and always stay challenged for the right reasons. As a tip, make sure your CV is always short and strong! Try to blend out in a creative way your work experience, your strengths, achievements, and your personal qualities.
What do you look for in a candidate?
What do we look for in a candidate? I think it's a matter of supply and demand as I stated earlier - the client gives us a profile and we try to find the best match with the requested requirements. However, personality-wise, we are always looking for candidates who are really eager to make a change in their career and are open for the positive feedback. You build a connection with the candidate in that short period of mediation, so if both sides are flexible the greater the chances are for a successful outcome.
Some are more successful than others, what makes the difference?
I think the success of most people comes from their ability to read any situation that occurs in their life and work balance. My success has come from going the extra mile in moments you don't feel like it. I've had sunny days where I was planning on going to the beach and rather than going on time I would just pull out my laptop at home and respond on some business situations before heading out. It might be just half an hour, but that moment can and is most of the time crucial in helping the client and hopefully closing the deal! Over the years, I've managed to balance my work and private life in a more effective way, but it's easy to get lost in your work. I do believe that a healthy work/life balance is necessary to be successful in any business.
What kind of restraining demands do employers make when advertising for candidates in your organisation?
Depending on the situation, we always work in a highly discrete manner, but on some occasions, the role is a replacement for someone who doesn't know he or she is being replaced. So, in that case, we would never publish the role with the client's name or share it publicly with candidates. Our clients need to feel confident that we act confidentially when the situation demands.
What is the success rate at Madison Parker with matching employers and candidates and what sets Madison Parker apart from any other job agencies?
Our success rate at Madison Parker is overall very good without going into specifics. But most of our clients know and appreciate us from our personal touch of doing business. We are always getting our clients involved during our assignments so that they understand what we are doing and that always helps the search go smoother. Sometimes a job profile changes during a short period or the client wants something that can't be done or found. We always act as a professional business partner and we take our values very seriously. Also, we always advise our clients about current labor market trends and laws within recruitment and to our candidates the GDPR regulations since May '18.
Salah El Kholali
Management Madison Parker International BV
LinkedIn Salah El Kholali
W:
www.madisonparker.nl