Categories:
* CV / Resume, * Daily employment news, * Search tips,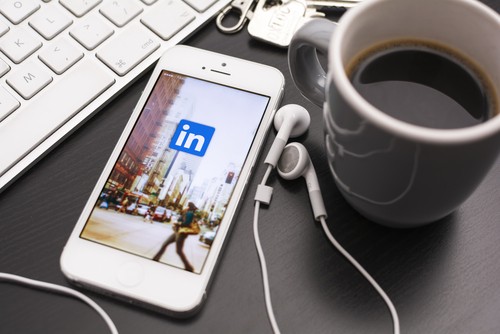 Conducting Work from a Distance
There are different scenarios when it comes to working from a distance—traveling from one city to the next, or one country to another, for a few hours, days, or weeks, or even relocating for a period of time. The key to improving your chances of competing for a job in another location, or conducting work from a distance, is to identify locations or job sectors where your line of work is in high demand.
Search
for jobs in your expertise to standout and make your skills more valuable to an organization. Indicate in your CV or interview that you are flexible to conduct work from a distance, and you are willing to relocate.
Visit
and explore the culture in that location to be sure of your opportunities and surroundings. Eliminate employer concerns about travel costs by considering housing options, or family or friends in that location that can let you stay over (when the employer does not cover relocation costs). Be sure you can afford to move or to take a trip when you are called for an interview.
Practicalities
The organization's work culture is important to know about if you travel from one city to the next, or plan to relocate for work. To work for an organisation from a distance can be challenging, but it also has its benefits. As a candidate, you should try to find out what makes this organization's work culture unique towards attitudes, customers, and compensations; and what the core values within the organization are. Once you are culturally aware, there are some
challenges to consider
such as time-zone differences, travel time, individual supervision, finding help, organizational size and work (or office) space.
Time-zone differences and travel time: There are different scenarios to working from a distance. Working in a different time zone can mean that workdays can overlap. Your nights become mornings and your mornings become nights if you have to interact with other clients, or companies internationally halfway across the globe.
On a smaller scale, if you work in one city and live further away in another, it is necessary to consider the time and costs of travel before you take the job. Be sure to know if you will be compensated for
travel time.
Individual supervision and finding help: Some organizations allow employees to work from home, which can be advantageous, but also distracting. Therefore, having a clear schedule of daily tasks will help you keep track of what you need to do and what you have already done. The level of trust between you and the organization should be respected, especially if you work from home.
When working in a new city or organization, finding help can be a challenge because you might not yet have the right contacts. Engage your colleges for direction and advice.
Size and remote work: The size of the organization can vary from what you are used to. Some organizations do not have traditional office space with cubicles or booths. However, more organizations allow remote work, permitting employees to do their work throughout the building space on different floors (or even from home). Young start-ups and small businesses that are not in manufacturing tend to have more flexibility, and to incorporate more versatility with work options.
Technology
Technology
is a valuable asset, especially for remote work, that allows organizations to communicate, coordinate, and transfer information to and from their employees. Organizations use technology and various programs tailored to the organization's needs to assist in daily operations. For communication, this includes sending emails and sharing documents. Coordination includes scheduling meetings, setting the agenda, yearly calendar, and having open conversation about work related topics. Data transfers use all kinds of different programs for various reasons such as size, speed, security, privacy, cost and control of the information being transferred.
Five examples of technology tools for
remote work:

Zoom.us
Github
Google Apps for work
Buffer
Sqwiggle

Written by Maybeline Whitter