Categories:
* Daily employment news, * Personal Branding,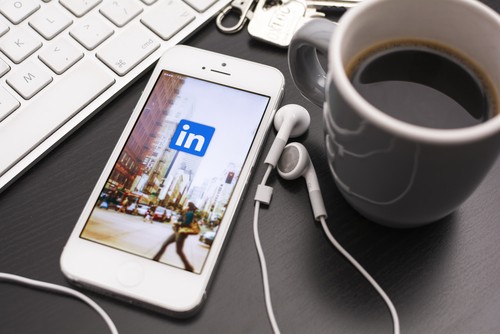 Nowadays, having a weak LinkedIn profile, or not having one at all, is not advisable. LinkedIn offers a variety of tools and options to professionals and job seekers. Although the platform imposes specific uses and actions to its users, you can always learn to work with the network smartly. Companies and recruiters usually ask candidates to also provide them with a link to their LinkedIn profile, which is often more elaborate and detailed than the CV. Thus, try to create a strong online image of competence to impress the recruiters, by highlighting your skills and accomplishments, and be smart with your actions within the platform.
To begin with, a LinkedIn profile has a resume format with a lot more space and options to add the relevant information in each section. For instance, except for the title and description, you can add any available images and links for projects you have done or the companies you have worked at. In such a way, the recruiters will have the opportunity to visually immerse into your professional experience, instead of reading a simple list of tasks or skills, this allows you to stand out of the numerous profiles they see every day. What can also catch the recruiters' eye is the title under your name, as well as the section 'Summary', where you must include a smart selection of words representing your professional persona and skills in the best way possible.
Going a step further, in the section of Settings/Privacy there are a lot of options regarding the visibility of your LinkedIn name and profile, for example if people can find you based on your email, phone or the company you work at. Additionally, there is an option where you can choose to share that you are open to new opportunities and appear in recruiter searches matching your career interests. This is a significantly useful feature during the job seeking processes that will raise the chances for a recruiter to find and contact you for a job opportunity. Furthermore, the more you do on LinkedIn the more visible you become. In fact, recruiters are ten times more likely to look at your profile when you post something on a weekly basis and you have a frequent appearance within the platform.
Another practical way to use LinkedIn smartly and to raise your chances during the job seeking or personal branding process is to search recruiters on your own, look at their profiles to make them see your name, and even send them a message to introduce yourself. For this, keep open the Profile Viewing option, so that your full name and profile will appear to their notifications. On that note, another suggestion will be to always look at the profiles of the people that look at yours, and send them a message to start an interaction with them using that as an excuse.
Finally, another way to stand out in LinkedIn is to upgrade to the Premium Account, but this involves a paid subscription. Premium gives you more insights and features about companies, recruiters and job postings, as well as putting your profile on top of recruiters' lists. This way you have the advantage of being considered and contacted by the recruiters before most other applicants, and you might get the job if you are sufficiently qualified. Having a Premium Account demonstrates you are a professional that wants to exploit all the available features and tools of a professional network in order to take your career to the next level.
Summing up, LinkedIn offers a lot of features and tools to its users, but not everyone takes advantage of all the services. You must learn how to exploit all of them smartly and efficiently to make something special with your profile, and to stand out from the crowd, starting from the format and content of your profile to the more advanced actions through the options of Settings and Privacy. LinkedIn is a powerful tool for professionals and if you learn how to use all that the platform offers, then it will boost your career prospects.
Written by
Myrto Koulama
Together Abroad