Categories:
** HR Analysis, ** HR Leaders Talk,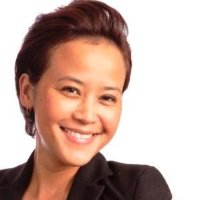 The Hague is known as a region for international business in The Netherlands. Kelly Rodrigus, COO of WTC The Hague, says that she and her team are committed in promoting international trade and building a "business community" for local and international organisations
"The WTC is not just office buildings but it so much more than that," says Kelly Rodrigus, chief operations officer of The World Trade Center (WTC) The Hague.

WTC The Hague is more than just the location that offers office space as Rodrigus pointed out. It comprises myriad services and facilities catered towards businesses such as conference space, an art gallery, serviced apartments and a hotel. It is also has a Trade & Investment Information Desk that helps international businesses set up shop or trade not only in The Hague but within The Netherlands.

Rodrigus who has been heading the helm of WTC The Hague for more than two and a half years explains that it is not an entity in itself but a cooperation between real estate investor, Bouwinvest and The Hague municipality.

She says that WTC in cooperation with its business partners is also part of WTC International Business Club, a networking organisation intent on promoting international trade.

Promoting brand identity
Promoting a great brand identity is essential for any business and Rodrigus and her team have been plenty busy with making headway in marketing WTC The Hague to investors, organisations and other entities for over the past two years.

She says that every opportunity that she gets in promoting the brand and the location, she "goes for it". However, she says that "the most important thing is (building) the personal network – that we can spread the word about what we are doing and that (WTC) is not just for offices but offer more than that."

Rodrigus and her team – a small team of about 9-10 people who she handpicked – have put in the effort to improve the facilities and services of WTC The Hague. "Before it was WTC, the building was called Prinsenhof and it had existed for eight years and as it became WTC, we put more services and facilities," she says.

The WTC team started the International Business Club in 2012 in order to attract international investment and business. "We did a lot of activities such as doing business in Poland and we had a trade mission to India. We tried everything in the first one and a half years."

The hard work has paid off as Rodrigus says that WTC The Hague serves as "model" for the World Trade Centers Association (WTCA). "They use our formula – WTCs are certified on eight different categories and we have six of them. The certification is given by the Association with regards to facilities and services." One of the facilities that was certified included the conference centre and she says the team worked very hard to accomplish it as they got all the certifications within one and half years.

Attracting international trade
With WTC's, its business partners' and the municipality's active interest and commitment in attracting and promoting international trade, it is not a wonder that a majority of the building's tenants comprise international organisations.

"Since we are WTC, about 95% (of tenants) are international organisations," says Rodrigus. She also says that though not all international companies coming to The Hague necessarily want to rent office space but they know what WTC can offer to them, in terms of business networking.

She expresses her interest in getting more chambers of commerce as tenants in the building in the near future. "We want to develop the Trade and Investment house of The Hague so we would like to have more bilateral chambers." Currently, WTC has the Southern African-Netherlands Chamber of Commerce (SANEC) and Netherlands-African Business Council (NABC). "AmCham is based in Amsterdam but we would love to have them here. Hague is a central point and portal to Europe for other countries."

Currently, WTC is in negotiations with various international parties and Rodrigus says that she expects more tenants in the building this year. "I think there will be more Chinese firms and companies from the Middle-East. We are building on a cluster of oil and energy firms and security since the Hague Security Delta is very important for the municipality." Oil, energy and petrochemical giants such as OilInvest Group (Tamoil) and Muntajat have already set up their offices in WTC The Hague.

WTC's Trade and Information Desk comprising The Netherlands Council for Trade Promotion (NCH), West Holland Foreign Investment Agency (WFIA), have also proved to be extremely helpful in attracting and helping international investors. "We have very good business partner, WFIA, and every company or party that wants to come to The Hague goes to their office."

However, organisations do not need to have a large headcount to rent office space in WTC. "There are also smaller companies that also want to start and the great thing about WTC is that one building has all the facilities that you need," she states. In fact, the Business Centre also caters to flexible workplace arrangements – individuals or small companies can rent a Business Spot instead of a room or a suite that comes with free Wi-Fi, a WTC email address and designated mailbox.

Rodrigus says that the WTC team is constantly developing the building and the services like the Trade and information Desk. "It is important to build on the international network as well as the local and regional networks. We have been trying to do since the beginning – the building of a community; people can do business together and it is not just here in The Hague." She also mentions that WTC has myriad contacts for those wanting to do business. "Whether people want to do business in India or wherever, we have the network with other WTCs."

The road ahead
Rodrigus says that she and her team have been busy with a new brand marketing campaign over the past few months and hope to roll it out by the first quarter of this year. The "We Take Care" campaign is not only focuses on the WTC brand name but also the services, facilities and business community that are available in one location.

"We think community – you are working here, you are sleeping in the hotel and have all the facilities you need for living and working." She also notes that the marketing campaign will also make use of visuals and have a hired a photographer for it.
"We want to launch it in February or March. I am excited to see what the reactions will be and what it will mean for WTC," adds Rodrigus.

WTC Facts:
• WTC The Hague officially opened on the 7th of June 2012
• WTC The Hague is officially connected to the World Trade Centers Association (WTCA)
• WTC The Hague is also part of the network of World Trade Centers in the Netherlands (WTC Nederland).