Categories:
** HR daily news, ** HR Leaders Talk,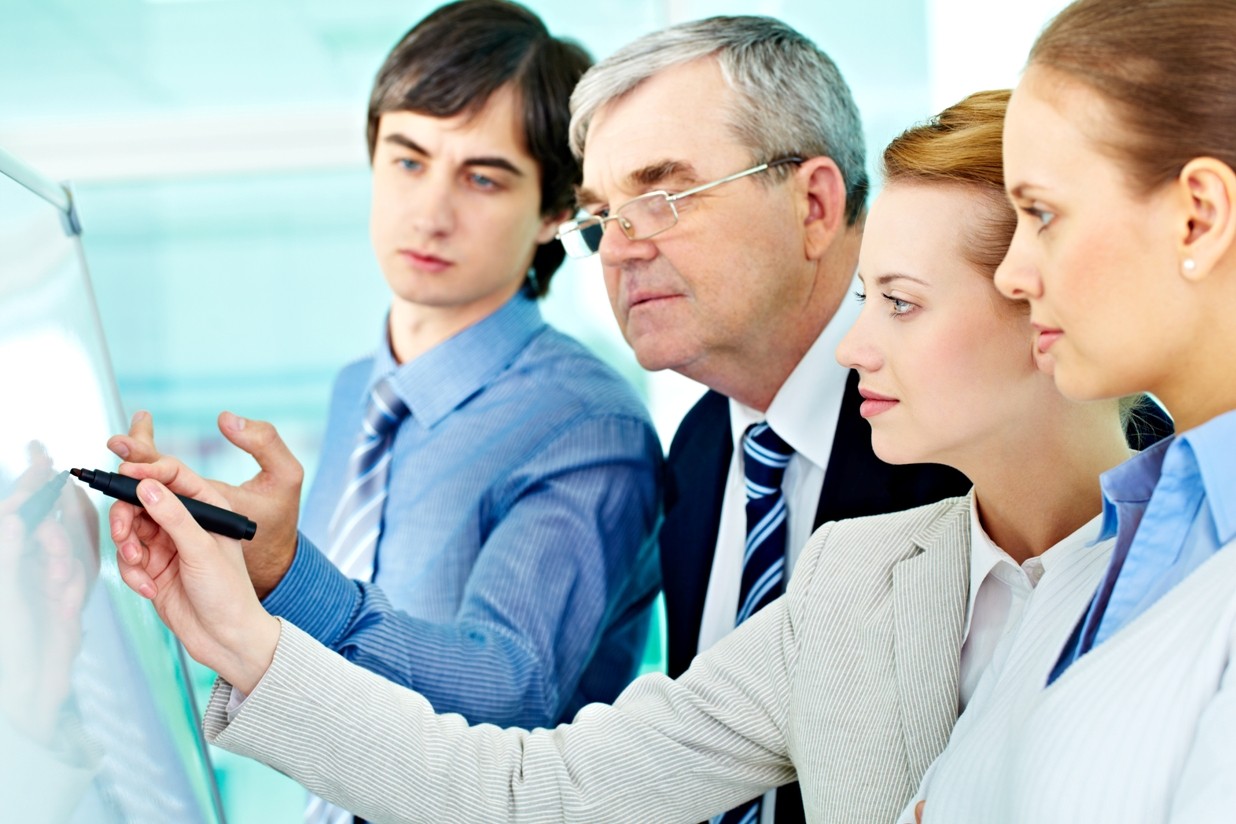 Business environment characterizes itself for being a highly complex, ever-changing and competitive space, where companies need to evolve at a high pace if they want to survive. In this context, it is the mindset of great leaders and their crucial set of skills that will determine the necessary innovation and the consequent success of their organizations.
Dutch business culture is no exception to this reality, with the particularity that their structures reflect the egalitarianism and openness that characterises Dutch society in general. Many Dutch companies, thus, show horizontal hierarchies, where a managing director and employees are considered co-workers. In this so called participative leadership, managers are not regarded as omniscient, but rather they would use the group's knowledge before making decisions on the grounds of consensus.
Effective leadership, however, requires personal skills that go beyond a particular culture; these are the talents that
differentiate leaders from managers
. As famous management consultant, Peter Drucker, once noted: "Management is doing things right; leadership is doing the right things." According to him, effective leaders, regardless of their personality type, follow a similar set of practices, including taking responsibility for their decisions and communications, developing action plans and focusing on opportunities instead of problems.
Great leaders find the balance between business foresight, performance, and character. They have vision, integrity, courage, strategic thinking; they are collaborative, strong communicators, humble, and change agents. Let us have a closer look at these
highly valued leadership qualities.
1. Vision

Leaders have a clear, exciting idea of where they are going to and what they are trying to accomplish, and inspire and engage their people to be part of something bigger, to turn that vision into reality. "Good business leaders create a vision, articulate the vision, passionately own the vision, and relentlessly drive it to completion." – Jack Welch, chairman and CEO of General Electric between 1981 and 2001.
2. Integrity and authenticity
Leaders drive on integrity. They build loyalty by consistently delivering on their promises, and they lead by example by being consequent, authentic and honest. Highly inspirational to their people, they know truthfulness is the foundation quality for the success of any business. "With integrity, you have nothing to fear, since you have nothing to hide. With integrity, you will do the right thing, so you will have no guilt." – Zig Ziglar, American author and motivational speaker.
3. Courage, commitment to the right action
Leaders are courageous, they are willing to take risks in the achievement of their goals with no assurance of success. They are
committed to the right action
, even if it is difficult because they know failure is often a step on the path to success. "Courage is rightly considered the foremost of the virtues, for upon it, all others depend." – Winston Churchill, Prime Minister of the United Kingdom from 1940 to 1945 and from 1951 to 1955.
4. Strategic thinking
Great leaders have the ability to look ahead, to anticipate with some accuracy where the industry and the markets are going. They have intentionality and focus, they do what they say they are going to do and stay motivated towards a big, often very distant goal. "Strategy is not the consequence of planning, but the opposite: it's the starting point." – Henry Mintzberg, Canadian academic and author on business and management.
5. Contributors

Leaders are committed to create an environment of cooperation. They learn about their decision-making processes and ask great questions that unlock situations. They see their people as competent and are optimistic about their potential. They coach and are innately collaborative, inspiring people to work together for them because they want to.
6. Outstanding communicators
Leaders know communication is a two-way street with listening as important as speaking. They exercise empathy throughout challenges, balancing assertiveness with diplomacy. Great leaders listen incredibly well. They invite discussion, dissent and agreement, and deal effectively with conflict, resolving and harnessing the best ideas from the group.
7. Humility
Great leaders are those who are strong and decisive but also humble. They have the self-confidence and self-awareness to recognize the value of others without feeling threatened. "The more you can contain your ego, the more realistic you are about your problems. You learn how to listen, and admit that you don't know all the answers. Your pride doesn't get in the way of gathering the information you need to achieve the best results. It doesn't keep you from sharing the credit that needs to be shared. Humility allows you to acknowledge your mistakes." – Larry Bossidy, former CEO of Honeywell and author of the book Execution.
8. Change agents
Leaders are proud disrupters. They embrace change and understand these changes often create waves. They are intellectually versatile, fostering creativity in their teams. They remain curious, seeking out people and information that will expand their thinking to remain relevant in an ever-changing world of work.
It is highly unlikely to find all these skills within one person; however, the good news is that these talents can be learned with practice if a person has the potential and the will. Acceptance of leadership is a great responsibility, though. True leaders will take on the risks and pursue life with a positive attitude, designing the future and determining the progress of their organizations.
Paula Arellano Geoffroy