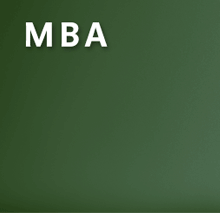 Summary
Christo Nel is the Program Director of International MBA and Executive MBA at Nyenrode Business Universiteit in the Netherlands. Christo Nel is a previous head of the Centre for Leadership Studies at the Stellenbosch University School of Business (USB), where he specialized in leadership development and high performance organization cultures and practices. His wealth of experience of the challenges facing leadership of medium to large and corporate organizations makes him one of South Africa's most respected consultants and executive coaches.
An MBA qualification is not a degree – it is so much more. It is a journey of personal development that enables the vast majority of participants in a good MBA program to significantly enhance the fulfilment of their potential. This highly sought after post-graduate program has evolved into one of the most – if not the most – sought after business qualifications throughout the world, and for many reasons.
Participating in over a 100 MBA cohorts and engaging with more than 3000 students over more than a decade has taught me so many valuable lessons about personal growth and meeting the continuously evolving challenges of developing some of the finest talent the world has to offer.
Like with any other undertaking there are high quality and sub-standard options. Fortunately great progress has been made to assure the quality of MBA programs. The international accreditation bodies such as EFMD (EQUIS), AMBA and AACSB have become a hallmark of excellence. Nyenrode has two of the three accreditations.
The vast majority of traditional academic degrees rightfully focus on teaching participants the theory and application of a specific subject – the focus for such endeavours is on "what must you do to become a doctor, engineer, architect, etc?" A MBA goes beyond this. It does ensure that participants develop an astute understanding of the fundamentals of business and management – but good programs are designed to enable individuals to uncover and reveal their personal authentic character as a manager and leader. At Nyenrode we have taken this much further and use the entire duration of the MBA program to stimulate the individual's development of his/her authentic capabilities of leadership-entrepreneurship-stewardship. These three pillars of personal growth are arguably the most essential requirements for making lasting contributions to organizations in the 21st Century.
MBA participants embark on their journey for a wide diversity of reasons. Some want to grow into senior managers and executives; others want to start up their own businesses or are gearing up to take over family enterprises; some want to make a career shift. Participating in with such diverse people deepens personal growth even more.
When people complete this intensified journey of personal development they must feel the full benefit of the promise that a truly exceptional MBA will enable them fulfil their authentic promise and contributions they have to offer for the rest of their careers.
The continuous high pressure; the diversity of learning; the value of intensive and extensive engagement with peers; and the practicality of an MBA creates the deep foundations of development that last a life-time.
No, an MBA is not a degree. It is part of the life-long process of individual development and places the vast majority of participants on the firm pathway to take charge of their career; to exercise meaningful influence; drive ongoing innovation; and contribute to the wellbeing of generations to come.
Boilerplate

About Nyenrode MBA
Getting your MBA at Nyenrode is a 360° journey of discovering your personal authentic leadership, entrepreneurship and stewardship capabilities. It stretches far beyond obtaining a diploma.
The Nyenrode MBA is designed to meet your personal and professional aspirations in a way that matches best with your career and your private life. Therefore, we have a complete palette of choices: full-time, part-time or modular.
Do you want more than just a degree?
Then contact us for personal consultation or participation in class experience sessions.
Call or e-mail
Mrs. Joke Siahaya
+31 346 291 291
MBA@NYENRODE.NL
and discover different angles! Visit
www.mbanotadegree.com