Categories:
* Daily employment news, * Personal Branding, ** HR daily news,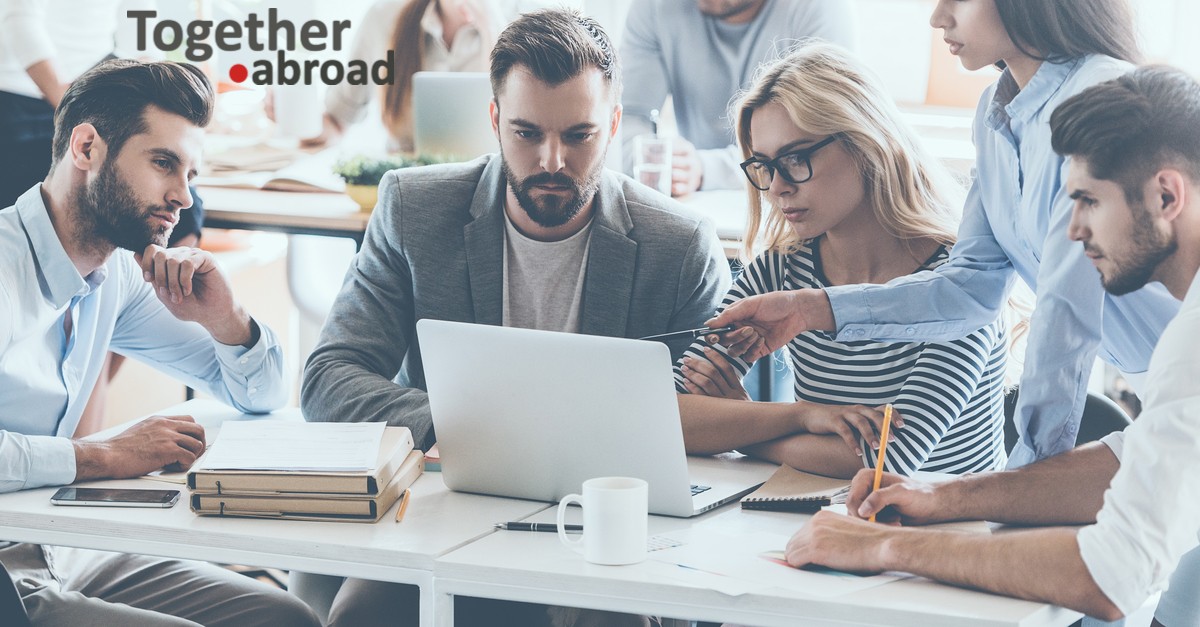 Within this tight labor market, it is important that a potential candidate immediately becomes enthusiastic about your vacancy. If your vacancy text does not emphasize what you are looking for, you can quickly lose candidates. It has also become even more important in this day and age to write inclusively. After all, you want to try to grab the largest possible target group. In this blog, we give you 5 tips & tricks for writing diverse, equal, and inclusive vacancy texts.
Jargon
This may be an open door, but this part is often underestimated. If you have a lot of knowledge of something, you are often inclined to talk in technical terms. For someone who is just starting a career, this can be confusing and they will therefore drop out faster. If you are looking for someone with experience in the field, it can be good to use the real familiar terms. It is therefore important that you first have the right candidate in mind, and then adjust the vacancy text accordingly. Also try to avoid English terms, unless of course, it is an international function.
Vague language
Imagine you read the following sentence: ''For this spider-in-the-web function, we are looking for a real creative jack-of-all-trades who will assist our sales tigers to bring in their prey.'' This is of course very exaggerated, but you get the idea. This only raises the question of whether the company is actually looking for people or for a zoo. Terms such as ''creative jack-of-all-trades'', ''sales tigers'', ''spider-in-the-web'' etc. can be understood as vague language. Of course, we are not saying that you should never use it, but be careful with the amount. One last tip from us in the field of vague language: always ask. For example, if you type, "We're an enthusiastic team." Then try to answer the why question. Why are we an enthusiastic team? What does this show? Do you dance on the tables every day or hang up the garlands every day. With these small details, you can already make the difference between a moderate and a good vacancy text.
Unconscious biases
Prejudices, we (unconsciously) have them all. However, you should make sure that you do not have them in the vacancy text. We are used to pushing whole groups into certain boxes, while not looking at the individual. While writing your vacancy text, you can catch yourself that you also unconsciously placing prejudices in your text. Entire groups of people are therefore excluded by the specific language used in vacancies. It is therefore important that you do not discriminate and write gender-neutral.
That is of course easier said than done, since men and women also interpret the Dutch language differently. Words such as commercial, result-oriented, analytical, stress-resistant, and independent appeal to men more. Words like careful, communicative, involved, creative and customer-friendly are words that women associate themselves with. So you have to go for the generous middle way. Words like practical and intelligent are gender-neutral according to men and women. It's also from how you bring a text. For example, if you are really looking for someone who is stress-resistant, without wanting to exclude women, then it is better to describe stress-resistant as a situation and not as a trait. Example: In busy times, you keep your cool and do the right things. This way you can play with the text and ensure that everything is gender neutral and appeals to your larger target groups.
Diversity and inclusion
With masculine and feminine words in vacancy texts, you will not easily appear discriminatory. But when? By use of words such as: young, recently graduated, starter, etc. So you are looking for a certain target group and let this shine through too much in your vacancy texts. As a result, someone who has only been working in the labor market for three years will drop out. It is also forbidden by law to discriminate in vacancy texts.
The LGBTQ is also on the rise and people prefer to be addressed with other pronouns. If you adjust your vacancy texts accordingly, it is easier to write more inclusively. You then refer more to a person you are looking for than actually he or she. This shows you as an employer that there is an open culture within your company and that you accept everyone.
Common errors in vacancy texts
As a final tip, we would like to tell you the common errors in vacancy texts. Maybe you are guilty of this, but maybe you already have everything in a row. Either way, we'd love to tell you them as a reminder, so you'll never forget it.
-
Age Often you distinguish between ages with words such as starter, young, upcoming, recently graduated, or maximum number of years of work experience. A word like junior does not indicate a distinction. If you use the word junior to the position then there is no problem (junior marketer), but if you use it to a candidate then this is not allowed and it is discriminatory. So pay attention to where you use these words because officially this is not allowed.
- Equal
suitability Some companies indicate in their vacancy texts that they prefer, for example, a woman. Unless you demonstrably have a preference policy, this is not allowed in vacancy texts. Fortunately, this is no longer so common.
- Prohibited
requirements The situations above are fairly common in vacancy texts, but we also give a few that are less common but just as important! You may not discriminate in terms of sexual orientation or political opinion. Not even during the job interview.
In short, writing a vacancy text that is equal, inclusive, and diverse can still be a big challenge. With a lot of practice you can eventually write a good vacancy text that speaks the truth and at the same time can also amuse.
Do you need help writing vacancy texts? Then we would like to introduce you to our partner Cortexter. The CorTexter software is also fully integrated with OTYS and therefore all tips and tricks that are in this blog are available within the link and all fully automated!
Source and Written By
Larissa Kampert
https://www.otys.nl/blogs/1/55rr8z-diversiteit%2C-gelijkwaardigheid-en-inclusie.-5-tips-en-tricks-voor-het-schrijven-van-jouw-vacatureteksten.-?utm_source=ActiveCampaign&utm_medium=email&utm_content=OTYS+Nieuws%21+-+november+2021&utm_campaign=Nieuwsbrief+november+2021