Categories:
* Daily employment news, * Search tips, ** HR daily news,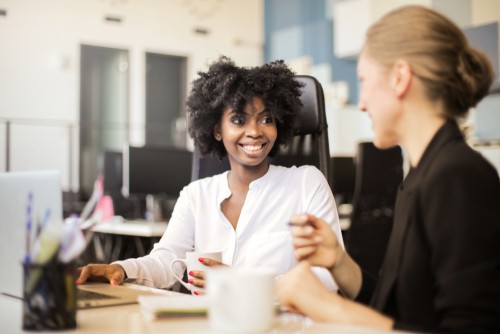 Are you facing redundancy as an Expat or International in the Netherlands?
It's not an easy situation if you suspect you're about to be made redundant, or if you already have been. And so 'now what?' is the foremost thought running through your mind. Change is coming for you and maybe for your family, and transitions aren't easy or straightforward. The challenge is always insufficient planning to prepare you mentally and tactically with the right blend of skills and knowledge.

That's why outplacement services are all about creating a real, actionable plan for you that helps you secure the next move in your career as you exit your current organization. This plan maximizes your chances of quick success to the next stage of your career.

What Outplacement Services Should Offer You as an Expat
We understand that redundancy is a tough thing for you as an Expat or International to face especially within a foreign country. If you are the employee-facing redundancy, you definitely need support to secure a new job. But you also need a company that is an expert within the Dutch Labour market and support you with all questions with regard to unemployment. What are the regulations if you wish to stay in the Netherlands? How to apply for unemployment benefits? How to make optimal use of the search period and questions about Permanent Residence Permit or legal procedures to extend your legal stay in the Netherlands.
Why Together Abroad
At Together Abroad we understand that redundancy can bring both uncertainty and opportunities and that's why we do things differently. Our on-demand outplacement support is confidential, tailored to you, and has a track record of helping you to secure the right next opportunity

Together Abroad International provides for more than 15 years comprehensive on-demand outplacement support to highly-skilled, non-Dutch, Internationals, and Expats with integrity, transparency, compassion, and respect for all individuals. Working together and with our most customized assistance available we help and guide you to define and achieve your personal career goals within a new international environment. We also target and identify the right opportunities and contacts in order to match needs, timetables and results.

How we work
Every individual is different and our services will reflect that personal approach.
Personalized and Customized approach: Our on-demand outplacement support is driven by your needs.
Active job search: Over more than 15 years we have developed a technique to assist you in your job search. These include an active Job hunting service. Our experienced consultant's screen job offers, trace unpublished vacancies, and approach potential employers. The consultant can also assist you with job applications. and will prepare you for job interviews.
On-demand outplacement support: You will have a dedicated, experienced, peer-level consultant working with and for you. Our consultant will be available whenever you need them via One-on-One support (Face to Face or via Teams/Zoom/Skype).
Together Abroad Job Board for Highly Skilled Internationals: Together abroad has its own job board for internationals. When using our platform, you not only have access to thousands of international vacancies but you also will be alerted about new opportunities within the international environment
Our consultant understands the world of Expats and Internationals, which is why our redundancy outplacement service for non-Dutch highly skilled internationals is tailored to you.
Premium seats for Outplacement Services
Every month there are a limited number of 3 seats available in which the owner and founder of Together Abroad "Linda van Orsouw" assist you personally with your Outplacement Program. Please inquire about available seats for the upcoming month.

Check out her profile and recommendations of Linda van Orsouw.
CONTACT US FOR A FREE INTAKE.
☎ +31(0) 622966737
✉ L.van.orsouw@togetherabroad.nl

References
You are not the only one who has been made redundant. Read below about some of the internationals who have been through the same thing and listen to how they experienced the Outplacement Services of Together Abroad service.

"Linda is a big mind. She thinks about things that the rest normally overlook. The insight she has about the Dutch job market can only be achieved through years of experience and persistence. Her business savvy is complemented by her mastery of understanding the client's needs and requirements. For my career I could say, she was the "Mary Poppins", who guided me through thick and thin and helped me to land a career in the Netherlands
Amine Aboufirass

"Linda is an excellent recruitment professional and a very nice, tactful person. Linda and her team provided us with top-level services and extremely valuable advice in various HR-related subjects. I highly recommend Linda and Together Abroad"
Siddhartha Bhattacharjee

"Linda van Orsouw - I found my interaction with Linda to be one of professionalism and efficiency. Not only did she assist me with career advice and interview preparation, but she supported me through the whole process, even though low points. She went above and beyond to ensure that I was well prepared and all my questions were answered. I felt like I was treated as a person and not just another customer. Thank you Linda for all your support"
Andrea Erin Jabs