Categories:
* Daily employment news, * Personal Branding, * Search tips,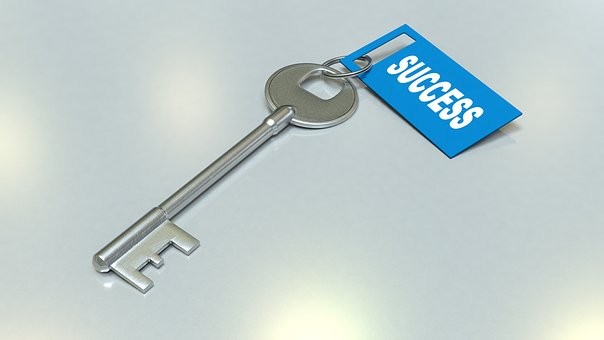 Creating your personal brand entails combining who you are and what you want to promote, in order to attract people's attention and build your reputation. First of all, whether it is for personal or professional reasons, you have to start thinking of yourself as a brand, by emphasizing your best competencies and core values, and creating a fascinating story about yourself. The stronger the brand you have, the more motivated and disciplined you will appear, while providing a successful mindset.
There are two main levels where you need to create and promote your personal brand effectively: online through social networks, and through interpersonal relationships that include interviews, meet ups and conferences.
The configuration of the suitable personal brand can be difficult due to the widely varied audience, including friends, family, acquaintances, colleagues etc. Through impression management you can adjust your behavior and share the right information selectively depending on the audience and the situational context. Everyone has a different persona for each audience; as a consequence, you should learn how to construct your personal brand appropriately.
Social media are the ideal platforms for impression management as they allow you to easily control and create your personal brand and content, especially if you are looking for a job. More specifically, in professional platforms such as LinkedIn, you have a specific audience, the professional one, which makes the building of your identity and brand a clearer process than in other social networks.
Companies seek for future job candidates in professional networks, thus try to create a strong online image of competence to impress the recruiters, by highlighting and even slightly exaggerating your skills and accomplishments. Nowadays, having a weak LinkedIn profile, or not having one at all, is not advisable. The purpose of online self-presentation for job seekers is to create a strong image and enhance their personal brand, according to a 'script concept' that will be matched with recruiters' expectations and selection criteria, in order to be perceived as qualified for a specific job and then be hired.
LinkedIn requests not to describe your life story, but to point out your strong skills and professional experiences. Use the right trigger words that connect with each job and that will market you efficiently, depending on the company and the image you want to sell. Also, pay attention to your visual identity, so include a professional photo as well as a structured and coherent profile.
Additionally, it is suggested to be highly careful with whom to connect, selecting users that could potentially help you during your career. Do not forget that even your circle of connections is part of your personal brand. The stronger the contacts you have, the stronger your personal brand becomes. Furthermore, whether you change professional paths or have an update in your career, reinvent and continuously revise your personal brand.
On top of that, it is common that recruiters and potential employers pay attention not only to your professional online persona, but also to the personal one, in order to create a complete image about you, starting from your photos, and ending to your posts and comments. Find ways to produce value and be purposeful on what you do online. Be careful about your online actions and how you share your thoughts on social media, as is well known that in some cases people's online actions were the reason they lost their job or an opportunity.
Going a step further, except for being properly active in personal and professional social networks, it is advised to have a personal website as well, which will be your customized personal brand and story.
Finally, as aforementioned, the personal brand is not essential only online, but also in the physical world. When attending conferences and meet ups, it is a perfect opportunity to sell yourself to other professionals face-to-face, by highlighting your best achievements, as well as any common characteristics and experiences you share with them. Likewise, when you are called for a job interview, it is the ultimate chance to promote your personal brand. In both occasions, it is advised to always keep a contact, by sending a follow up mail or note, pointing out once again your strongest competencies and thanking them for their time.
To put it in a nutshell, when building and promoting your personal brand you should be very focused and specific. Whether it is online through social or professional platforms, or in conferences and interviews, try to tailor your personal brand depending on the context and the person, and highlight your strongest skills and characteristics. Besides, the only reason to create and develop your personal brand is for your own benefit.
Myrto Koulama
Sources
•
https://dspace.library.uu.nl/handle/1874/341890
•
https://www.linkedin.com/pulse/20140602153641-73005678-the-seven-types-of-highly-effective-personal-brands
•
http://www.evancarmichael.com/library/catherine-kaputa/7-Tips-for-Developing-a-Brand-Personality-and-Brand-Personas-for-Your-Business-or-Website.html
•
https://www.forbes.com/sites/shamahyder/2014/08/18/7-things-you-can-do-to-build-an-awesome-personal-brand/#4635cdbf3c3a