"German / Belgian" Beerwulf Customer Contact Rockstar: You are the eyes, ears and nose of our pack! -duplicate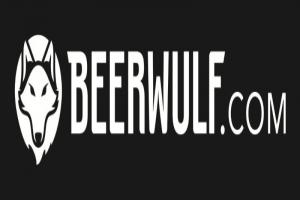 Description "German / Belgian" Beerwulf Customer Contact Rockstar: You are the eyes, ears and nose of our pack! -duplicate
Beerwulf Customer Contact Rockstar: You are the eyes, ears and nose of our pack!

Why we are looking for you
We're new, we're growing and together we are embarking upon a great adventure. Our team is a selected blend of beer and eCommerce specialists. Our awesome pack is expending its horizon: we are crossing the Dutch borders!
Therefore we are in search of a super social communicative - Native Belgium or German - wulfs!

Who are we looking for
We need energetic Customer Contact Rockstars to help answer, capture and use all of our customer contact channels and further improve our overall services. As the eyes, ears and nose of the pack, you know where to make the difference! Are you up for this challenge?
You are a native Belgian (including French) or German wulf with English-howling in your vocabulary.
You will be a self-starter.
You will be working in a start-up environment so an entrepreneurial spirit and initiative are essential; you will be coming up with ideas to drive the business not just following instructions..
What are you going to do
Within our pack you are there to process the questions and feedback we receive from our customers. You can use all communicative channels, from homing pigeon to Instagram.

For one of the New Customer Rockstars: in addition you check and evaluate e-mail & social media campaigns. You know how to reach our customers best to ultimately improve our traction and conversion. With your excellent planning & organisation skills setting priorities is a piece of cake for you.

Must haves
You have at least a Bachelor's degree, for example in a discipline such as Communications, Hotelschool or Marketing.
You bring a minimum of 12 months of working experience in a similar position/internship.
Would you like to know what a day in the life of our Customer Rockstars looks like? Then check the vacancy.
Please note candidates must be eligible to work in the EU.
Offer "German / Belgian" Beerwulf Customer Contact Rockstar: You are the eyes, ears and nose of our pack! -duplicate
Salaryindication: 31K-32K per year.
Incl. Holiday bonus, excl. bonus arrangement
How to apply
Please use the APPLY button below.
Location
Amsterdam
Publication date
30.08.2017
Publication end date
30.09.2017
Job details
Other details
Match criteria
Specialism
Administration & Secretarial
Customer Support/ Client Care
Hospitality and Tourism
Sales & Procurement