Academic Adviser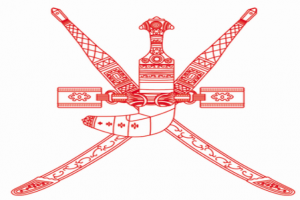 Description Academic Adviser
The Embassy of the Sultanate of Oman, office of Cultural Attaché, is seeking qualified candidates for an Academic Adviser to work with students across all our academic Schools and to contribute to the development of processes and resources aimed to improve the academic literacy and academic engagement of students.
Advise Omani students about degree and post graduate studies requirements
Interpretation of university policy,
Updating university audits and ranking,
Connecting students to appropriate university resources.
This position will teach orientation classes for new students which includes topic like cultural awareness, health and safety, accommodation and health insurance and all information may benefit student to settle and staring their course.
Assisting in preparation of student's guide
Liaison with school and University to obtain periodical progress report for each student and advise about corrective action when required,
Provide information and advice related to the general academic study skills that underpin undergraduates' programmes of study.
Requirements Academic Adviser
You will have good written and oral communication skills and excellent interpersonal skills.
You should be able to work well as part of a small busy team, as well as being able to take initiative, organise your own work, prioritise tasks and manage your time.
The successful candidate will possess a strong commitment to student success, strong written and verbal communication skills, and the ability to resolve complex issues.
The candidate must understand the need to maintain confidentiality and be sensitive and empathetic towards students.
The ideal candidate should speak Arabic, Dutch and English.
Required Education and Experience:
Bachelor's degree and 5 years of related experience; OR a Master's degree and 3 years of related experience.
Offer Academic Adviser
Salary aprox. 36.000 p/y
How to apply
Please use the APPLY button below!
You can also send your CV and Covering Letter to Musallam Al Amri (Cultural Attache); m.alamri@omanembassy.org.uk



Location
Den Haag
Publication date
07.12.2017
Publication end date
06.02.2018
Job details
Other details
Match criteria
Specialism
Education& Training
International Relations
Customer Support/ Client Care