Account Manager Germany based in the South of Germany

Description Account Manager Germany based in the South of Germany
What's your role?
As an Account Manager, you achieve a pleasant, efficient and long-term partnership with our customers and our client's internal team of specialists. In this role you will work very independently, but under supervision of the Sales manager. Some of your tasks involve:

- Creating new business by cold calling (alongside the team in the Netherlands) and following up on leads;
- Maintaining client relationships;
- Visiting clients and thinking along with their business;
- Advising clients about the products and how they will add value to their business.
Requirements Account Manager Germany based in the South of Germany
What do you need?
- You have at least 3 years of sales experience, this is important because you work from home. You need to be able to work independently and this way of working should be appealing to you;
- A business level of German and excellent level of English;
- You live in the South of Germany;
- You are stress-resistant and performing under pressure, goals and deadlines do not scare you off.

Company profile
Our client is one of the largest and most specialized supplier of personal protective equipment, spray paint, professional clothing, non-paint and facility products in the Benelux. In addition, this company is a respected partner for the industry and paint shops with a comprehensive supply package and unique solutions. Our client employs more than 350 people.
For one of our client's fastest growing and market leading A-brands, focusing on the spray painters and plasterers market, we are hiring an Account Manager for clients in the South of Germany. You are responsible for expanding our client's brand into the German market by building up a good and solid distribution network.
Offer Account Manager Germany based in the South of Germany
What's in it for you?
Our client offers you more than a job. They offer you growth and development. "Because if we let you grow, we can let our customers grow. And that's what we're going for with a professional, ambitious and informal team." In addition, good primary and secondary conditions, such as flexibility, training opportunities, health and a keen team spirit are indispensable. Own initiative and suggestions for improvement are highly appreciated.
Selection procedure
If you are interested in this vacancy, you can apply by clicking on the button above. Your application will be sent directly to the recruiter in charge.
IMPORTANT: if you are not yet registered with Undutchables we kindly ask you to do so. Your information will be handled in the strictest confidence and your CV will not be sent to a company unless you have given prior permission.We will invite you for an extensive interview, as soon as any potential job opportunities arise. We will advise you on issues regarding employment in the Netherlands. Then, if possible, we will introduce you to a prospective company and provide support during the selection procedure.
Apply now
Location
Uden
Publication date
15.05.2019
Publication end date
14.06.2019
Job details
Other details
Match criteria
Other jobs of this company:

Confidential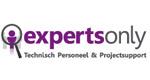 ExpertsOnly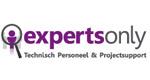 ExpertsOnly