Affiliate Manager Mobile Performance Network based in Amsterdam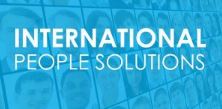 Description Affiliate Manager Mobile Performance Network based in Amsterdam
The affiliate manager is responsible for generating new business, manage and develop affiliate accounts. New business generated through profound prospecting in order to identify, contact and onboard new affiliates. The affiliate manager has a natural talent for sales /negotiations, and is a strong advisor / sparring partner for affiliates when it comes to launch new campaigns or maintain existing campaigns.
Responsibilities:
Analyzing, prospecting and onboarding new affiliates
Manage and develop affiliate accounts
Launch new campaigns and maintain existing campaigns
Analyzing / interpreting data for monitoring campaign progress
Manage finance (Accounts Payable) for partners
Intake new partners before sign up (inbound sales)
Proactive advice to guide traffic direction
Requirements Affiliate Manager Mobile Performance Network based in Amsterdam
Requirements:
Strong affinity with online performance marketing
Good understanding of online sales and marketing
Excellent sales and negotiation skills
Analytical and accurate
Performance driven
Minimum of 2 years of work experience (preferably in online marketing)
FLUENT IN ENGLISH
Love for problem solving and creative thinking
Hard worker and ambitious
Company profile
IPS is a recruitment consultancy, a human sized international search & selection consultancy based in Amsterdam made up of highly experienced and internationally connected industry professionals. We specialise in permanent sales and business support recruitment for international companies and are currently currently operating in The Netherlands, Singapore and Australia.
Offer Affiliate Manager Mobile Performance Network based in Amsterdam
How to apply
Use the APPLY button below
Location
Amsterdam
Publication date
12.06.2017
Publication end date
12.07.2017
Job details
Other details
Match criteria