Commercieel Medewerker Binnendienst België / Frankrijk 32-40 uur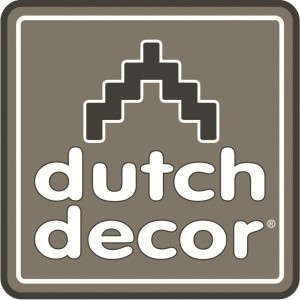 Description Commercieel Medewerker Binnendienst België / Frankrijk 32-40 uur
Ben jij een klantgedreven commerciële medewerk(st)er binnendienst met affiniteit in de interieurbranche? En krijg jij energie van het meebouwen aan groei? Dan zijn wij op zoek naar jou!

Vanwege groei zoekt Rogon een ondernemende Commercieel Medewerker Binnendienst België / Frankrijk

Als Commercieel Medewerker Binnendienst ben je het eerste aanspreekpunt voor je klanten in België en vervang je je collega voor Frankrijk indien nodig. Je voert nauwkeurig de administratie uit en werkt met het Sales Team aan het verder uitbouwen van onze mooie positie. Door de intensieve samenwerking met klanten en Account Managers verbind jij commerciële activiteiten met de interne operatie en support je de Account Managers met een groot scala van commerciële activiteiten. Je rapporteert aan het Hoofd Sales Binnendienst en je belangrijkste taken omvatten;
• Je voert de totale administratieve orderverwerking en zorgt voor een zo efficiënt mogelijke opvolging en afhandeling van commerciële trajecten.
• Je beheert en verwerkt klantgegevens in het ERP, ondersteund goede Salestools en bereidt offertes en aanbiedingen voor.
• Je onderhoudt met het Sales Team bestaande relaties en bouwt samen aan het realiseren van preferred partnerships met bestaande klanten en met nieuwe klanten.
Requirements Commercieel Medewerker Binnendienst België / Frankrijk 32-40 uur
Accurate klant- en servicegerichte persoonlijkheid met:

• MBO werk- en denkniveau
• Ca 3 tot 5 jaar ervaring binnen een sales support/customer service afdeling
• Je bent (snel) goed thuis in moderne software pakketten zoals Office en ERP – ervaring met Exact is een pré.
• Je hebt uitstekende communicatieve vaardigheden in woord en geschrift
• Goede beheersing van de Nederlandse en Franse taal, bij voorkeur ook Engels en Duits
• Ervaring met consumentengoederen, bij voorkeur in de interieur of modebranche, is een pré.

Daarnaast ben je een echte teamspeler die heel klant- en servicegericht zaken goed opvolgt. Commercieel, accuraat, flexibel en met veel initiatief. Je hebt er plezier in om uitdagingen voor je klanten op te lossen en met overzicht verbetermogelijkheden aan te pakken.
Company profile
Rogon creëert en verkoopt sinds 1994 modieuze en betaalbare textielfashion. Als toonaangevende handelsonderneming in interieurtextiel wordt onder het merk "Dutch Decor" een onderscheidende collectie sier- en woonkussens, stoelkussens, tafellinnen, plaids en accessoires verkocht aan retailers in alle product- en retailsegmenten van de (Europese) markt. Rogon is een succesvol familiebedrijf met circa 55 enthousiaste collega's, gevestigd in Helmond. Passie voor wonen staat centraal in de bedrijfsvoering en dat is terug te zien in de producten, lifestyle concepten en klantgerichte aanpak. De bedrijfscultuur is ondernemend, resultaatgericht en informeel.



Offer Commercieel Medewerker Binnendienst België / Frankrijk 32-40 uur
Wat biedt Rogon?
• Een uitdagende job met veel zelfstandigheid.
• Uitstekende ontwikkelingsmogelijkheden.
• Een ambitieuze en plezierige werkomgeving met een enthousiast team van collega's.
• Marktconform salaris en arbeidsvoorwaarden

How to apply
Ben jij de Commercieel Medewerker Binnendienst die wij zoeken?
Stuur jouw motivatie en curriculum vitae door te klikken op de sollicitatiebutton. Voor meer informatie kun je contact opnemen met Roy Koning 06-13 65 88 41.

Acquisitie naar aanleiding van deze vacature wordt niet op prijs gesteld.
Location
Helmond
Publication date
29.06.2018
Publication end date
29.07.2018
Job details
Other details
Match criteria
Area of specialization
Customer Support/ Client Care
Administration & Secretarial
Sales & Procurement
Other jobs of this company: