Commercieel Medewerker Verkoop Binnendienst Duitsland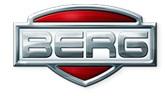 Description Commercieel Medewerker Verkoop Binnendienst Duitsland
Je gaat terug naar je jeugd, lekker buiten spelen op je skelter of trampoline. Wat een avonturen heb je daarmee beleefd. Kon je nog maar even…. Dat kan! Of eigenlijk kan je bij BERG meer. Met deze vacature dagen we je uit om met jouw commercialiteit en ervaring onze (potentiele) Duitstalige klanten optimaal van dienst te zijn, zodat zoveel mogelijk klanten plezier kunnen beleven aan onze BERG skelters en trampolines.

Commercieel Medewerker Verkoop Binnendienst Duitsland
32-40 uur per week

Dit ga je doen
In een enthousiast team, met o.a. drie Duitstalige binnendienstcollega's en drie buitendienstcollega's, zullen je werkzaamheden als Commercieel Medewerker Verkoop Binnendienst bestaan uit het onderhouden van een goede relatie met (potentiële) klanten van BERG Toys. Dit wordt gekenmerkt door het adviseren en informeren van de klant (b-to-b en b-to-c) en commerciële buitendienst omtrent producten, levertijden, transportstatus, registratie en afhandeling van orders, offertes, klachten en debiteurenbewaking. Daarnaast is het proactief opvolgen van acties en nabellen van klanten omtrent omzetontwikkeling een onderdeel van de werkzaamheden.

Als onze nieuwe verkoopmedewerker binnendienst werk je mee om het team nóg commerciëler te maken en kijken 13 enthousiaste collega's uit naar je komst. De sfeer is open en informeel, er is veel aandacht voor professionele en persoonlijke ontwikkeling en ruimte voor initiatief en invloed op je eigen werk.
Requirements Commercieel Medewerker Verkoop Binnendienst Duitsland
Basis tot succes
Inspiring active play! Dat is de mission statement van BERG. BERG wil kinderen inspireren om lekker buiten te spelen. Met de vier kernwaarden passionate, connected, creative and learning organization wil BERG deze missie waar gaan maken. De vacature commercieel medewerker binnendienst en jij vormen de basis voor succes als je beschikt over:
een afgeronde mbo-opleiding in een commerciële richting/ Kaufmännische Ausbildung in Deutschland;
minimaal 3 jaar (praktische) werkervaring;
uitstekende beheersing van de Duitse taal (native speaker);
goede beheersing van Nederlandse en Engelse taal (Frans is een pre);
kennis en ervaring met MS Office, ERP-systemen (AX is een pre);
technische affiniteit;
stressbestendigheid en accurate vaardigheden.

Succes is verzekerd als je jezelf kunt omschrijven als een:
gedreven en commerciële teamplayer met goede communicatieve vaardigheden;
klantgerichte, proactieve duizendpoot met een brede talenkennis en oog voor detail.
Company profile
BERG heeft al sinds 1985 ervaring in het ontwikkelen, produceren en verkopen van actief buitenspeelplezier! Onze skelters en trampolines garanderen jarenlang onbezorgd speelplezier. Al onze producten worden door onze medewerkers binnen BERG ontworpen en ontwikkeld. Kwaliteit en flexibiliteit staan hierbij centraal.

Offer Commercieel Medewerker Verkoop Binnendienst Duitsland
Wat biedt BERG jou als Medewerker Verkoop Binnendienst?
Een ontzettend leuke baan, een uitdaging en een topteam om mee te werken bij organisatie die groeit en groeit, waarbij je alle kans krijgt om je verder te ontwikkelen en mee te werken aan de kwaliteitsborging van een unieke producten. Naast een prima salaris, krijg je bij BERG extra's, zoals:
25 verlofdagen
7 adv-dagen
opbouw van je pensioen
How to apply
Jij zit aan het stuur en mag bepalen of je het avontuur tegemoet gaat.
En? Ga jij de uitdaging aan? Stel je dan aan ons voor, door te solliciteren op deze vacature Verkoop medewerker binnendienst Duitsland bij BERG in Ede. Stuur je cv en motivatiebrief vóór 12 mei 2017 naar HRMinfo@bergtoys.com.

Heb je vragen over de vacature Verkoop medewerker binnendienst bij BERG in Ede en/of het werken bij BERG? Evita Valster- Pol (HR Officer) en Thecla Huf (Manager Customer Service) beantwoorden ze graag via 0318 46 71 71. Of kijk voor meer informatie over onze organisatie op www.bergtoys.com.

Acquisitie naar aanleiding van deze vacature wordt niet op prijs gesteld. Een tip voor een nieuwe collega wel.



Location
Ede
Publication date
20.04.2017
Publication end date
20.05.2017
Job details
Other details
Match criteria
Location
Gelderland
Limburg
Overijssel
Employer type
Direct employment/ Company