Communication / Writers Internship or volunteering Excellent English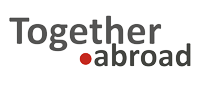 Description Communication / Writers Internship or volunteering Excellent English
We are looking for energetic and self-driven English speaking writers. Are you looking for a career in a field of interactive communicationsor as a writer? Do you have a strong interest in a branding, communications, journalism and may be blogging?

You will be working on:
Writing employment related articles
Assist the work of other writers/ bloggers
Help in conductung interviews with corporate clients.
Collecting and synthesising information (and turn it into articles).
Preparing and updating overviews and reports.
Support in implementing the company's overall communication strategy.
Support in building and developing the company's overall brand strategy.
Site content managament
Developing, editing and revising materials: flyers, brochures, presentations, press releases, e-newsletters, communications plans and letters, blog articles and internet site pages
Requirements Communication / Writers Internship or volunteering Excellent English
Your profile:
Still enrolled in a study | volunteering no enrollment in study needed
Excellent English
Enrolled in a Bachelor/Master degree preferably in International (Business) Communications, Media or Journalism,
Communication and Design, International Business and Management majoring in Communications.
Preferably Experience in graphics/illustrations, web design.
Preferably experience in web writing.
Proactive attitude.
Excellent eye for details.
Strongly developed social skills.
Offer Communication / Writers Internship or volunteering Excellent English
Part-time or full-time
Non-paid internship/ volunteerig
Workplace: from home
Unpaid internship in an international company

Review by D. Schweinefuss:For three months I've been part of Together Abroad's international team, in which I got to know amazing people that are not only passionate about their jobs, but also supportive in a way that I cannot think of a better environment for an internship.
In a work atmosphere that is so open for new ideas and in which everyone is looking for constant development and improvement, you get the chance to take over real responsibilities and to actually feel the value of your work.
It is impressive, how a small team like Together Abroad's can run a business like this. Thinking big and doing what you love might be the open secret of my lovely ex-colleagues.
How to apply
Use the APPLY button
Location
Remote
Publication date
20.01.2021
Publication end date
19.12.2021
Job details
Other details
Match criteria
Area of specialization
Editorial Writing & Translation
There are no jobs listed at this moment.