Content & Brand Marketing Specialist (contract/temporary position)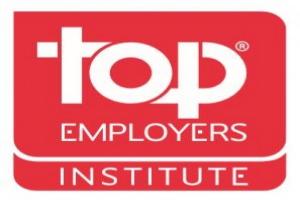 What will you do
Top Employers Institute is looking for an experienced, hands-on and versatile marketer who will be helping us to grow our brand presence globally.
The role is two-fold as it has both Brand Communications and Content aspects to it.

• Ensure that all marketing material is in line with our brand identity
• Assist in creating a variety of marketing materials that further help promote awareness and understanding of our brand.
• Be responsible for creating written copy for content-related projects that is aligned to our brand tone of voice.
• Global brand campaign development & activation (Including ongoing optimisation of digital marketing activations campaigns)
• Create content for LinkedIn activations to promote our Top Employers
• Write copy that is required for our Top Employers Portal
• Support with copy/content creation for the 2020 Trends report and the HR Best practices report
• Social media management:
• Content creation & community management
• Generate, edit, publish and share engaging content daily (e.g. original text, photos, videos, emailers and news)
• Translating brand elements into plans and go-to-market strategies
• Manage our global media monitoring tool
What will you bring
• 3-5 years proven hands-on working experience as brand/content manager preferably in complex multinational environment
• Excellent copywriting skills – native UK English speaker
• Basic SEO/SEA experience
• PR industry experience
• Degree in Marketing/Communications or related field
• Excellent communication skills
The Company
Top Employers Institute is the global authority recognising excellence in people practices. We assist companies to accelerate these practices and further enrich their worlds of work. Through the Top Employers programme, participants are audited, certified and recognised as employers of choice. Established more than 25 years ago, Top Employers Institute now certifies over 1,550 organisations in 118 countries. These certified companies positively impact the lives of over 6m employees globally.
Top Employers Institute: For a better world of work.
Offer
• This is a contract role for the duration of 4 months. We would like someone to be available to work 4 days per week.
• As the role is Amsterdam based, we are looking for someone that lives within a reasonable commuting time to work.
• In the role of Content & Brand Marketing Specialist, you report to the Content Marketing Manager.
Interested?
Kindly send your cv and letter of motivation to HR@top-employers.com or use the RED APPLY button below.
Location
Amsterdam
Publication date
29.11.2019
Publication end date
29.12.2019
Job details
Other details
Match criteria
Area of specialization
Marketing & Communications