CONTENT PROJECT MANAGER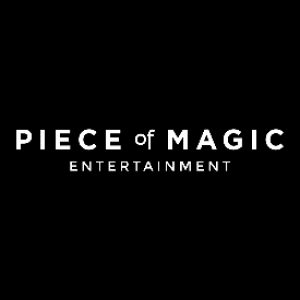 Description CONTENT PROJECT MANAGER
The CONTENT PROJECT MANAGER will be in charge of content delivery to clients worldwide

This is a role where you will be working directly with cinema exhibitors, content distributors, digital cinema labs and satellite broadcasters. Managing projects from the receipt of assets, right through every processing stage and its delivery. As the projects involve in the delivery of many different kinds of content, either via physical delivery, IP or satellite delivery to 80+ territories and dozens of clients, a high degree of accuracy, organizational skills and technical proficiency are prerequisites.
You will be liaising with internal teams and third party companies to ensure that all work is delivered to the highest standards and to budget and deadlines.
In this role you will be responsible for managing the life cycle of the project. Previous experience and an understanding of Digital Cinema and its supporting services is essential.


Core skills:
• Client Communication - Being the first point of contact for all content related queries, orders and troubleshooting for clients
• Managing client expectations and regularly updating clients with order progression
• Scheduling - Working with clients and internal departments to ensure projects are planned appropriately
• Reprioritizing orders, and applying changes to orders as needed
• Order Management - Managing end-to-end ordering process for all client requirements and needs
• Working with internal teams and third party vendors to ensure orders are processed correctly
• Liaise with satellite broadcasters and manage content broadcasts – tests and live broadcasts
• Ensuring both you and the client are aware of all new developments that may occur in the life cycle of a project/order.
• Manage and oversee a budget which is set on a project by project basis
• Discuss pricing with vendors and negotiate best rates and cost efficient delivery
• Oversee and review all invoicing from third party vendors
• Promote an innovative, "can-do" and positive, proactive attitude.


Requirements CONTENT PROJECT MANAGER
Role related knowledge, skills, behaviors, qualifications and experience required
• Education & qualifications - Qualified to degree level or equivalent experience
• Previous experience of managing and coordinating multiple client demands
• Knowledge of the Digital Cinema industry
• Ability to provide first class customer service in a fast paced and deadline driven environment.
• An all-rounder with a detailed knowledge of the end to end Production and Content Delivery process
• Good IT skills
• Experience using multiple databases/operating systems
• High level of Excel proficiency
• Self-starter who can work independently

Competencies; skills, abilities, behaviors and work-related personal qualities
• Clear understanding of account management and client services
• Ability to work with multiple departments
• Planning & organizing - A clear understanding of workflows and escalation processes
• Excellent scheduling, project management and organizational skills
• Committed to offering a high level of service, with an eye for detail
• Detailed knowledge of the costing and profitability
• Communicating - Strong listening skills
• Fluent in English (verbal and written) and additional language such as Spanish is a plus
• Strong written and verbal communication skills
• Ability to be flexible and solve problems
• A drive to be ambitious, to make your own mark and be a key member of the team
• Ability to work well under pressure
• Able to adapt and be flexible in your role, as required.
.
This role is based in Amsterdam and reports directly to the CEO.

Company profile
'Piece of Magic Entertainment' (POM), is an international, integrated one-stop production and distribution company for artists, organizations and licensors. Specializing in the production and distribution of performances to cinemas across the world, it houses its own production studio, post-production facilities and crew.

Backed by 'André Rieu Productions', we bring a wealth of experience for the production of groundbreaking shows in a burgeoning industry, boasting over 30 years of experience working on over 80 large scale concert productions. With our own in-house production studio, post-production facilities and crew we are able to oversee the entire process from start till completion, catered to the bespoke need of the artist or organisation.

We distribute world-class events to audiences in 4000+ cinemas in over 80 territories - from multiplex cinemas to independent cinemas and non-traditional cinema venues. Through our cinema network we are able to create impactful marketing campaigns and engage fans with the content they are most passionate about.
How to apply
Candidates can apply by sending a Curriculum Vitae and a motivation letter via the application button below

Acquisition due to this vacancy is not appreciated.
Location
Amsterdam
Publication date
04.01.2018
Publication end date
03.02.2018
Job details
Other details
Match criteria
Other jobs of this company: