Content Writer (Volunteer)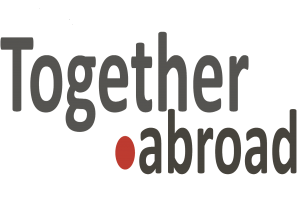 Description Content Writer (Volunteer)
Are you looking to enhance your content writing experience for a professional organization? Then consider a volunteer position at Together Abroad, Expat Job Board.

We are looking for skilled volunteer writers who would like to work directly with an experienced editor to write assigned content for us.

Experience in HR, business, finance, management, and recruitment are necessary. These are mostly the fields in which you would be writing about. Furthermore, experience in creative writing or article writing would be an advantage. A high-level of the English language is a must.

What you would gain from working with us:
- Experience working with a professional editor.
- Time management and meeting deadlines qua the publishing industry.
- Enhanced writing skills to a professional standard.
- An opportunity to research and write-up in-depth analysis on a range of topics.
- An opportunity to connect with our vast network of professionals via LinkedIn.
- Upon successful completion, acknowledgment of your skills and strengths in a LinkedIn recommendation. (A Letter of Recommendation is also possible upon request.)

Helpful information:
Please note that this is an unpaid position.
You would typically be expected to write one article of around 1000 words every 3 weeks.
You can work from home.

Contact:
Interested?Use the APPLY button below or send an email Samir at Samir.rawas@gmail.com and if found suitable for this positon, we will schedule a Skype meeting to discuss the opportunity of working together.



Location
From home
Publication date
05.06.2018
Publication end date
05.07.2019
Job details
Other details
Match criteria
Area of specialization
Editorial Writing & Translation

Confidential