Contracting & Procurement Commercial Buyer Lead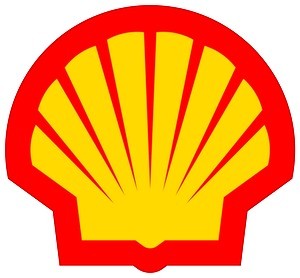 Description Contracting & Procurement Commercial Buyer Lead
The purpose of Commercial Lead is to develop sourcing strategies and tactics based on a deep understanding of the current situation of the business, the business strategy and drivers, the local supplier market, and global strategies. The commercial lead enables stakeholders in the Supply Chain to understand the intent of contracts, optimize the use of contracts, manage Contract(or)s for performance, and remove waste. A Commercial Lead is expected to manage complex portfolio of Tactical and Operational contracts (up to 40% Tactical spend) and to handle new demands assigned to Class of Business and category/categories according to Category Management Contracting & Procurement (CMCP) guidelines.

YOU WILL
Design and improve assigned supply chains with business partners, starting with in-house/outsource choices and (re)designs, the contracting strategy and commercial tactics and post award contract management.
Work closely with Category Managers and key stakeholders within various Shell Businesses and Functions to execute Category Management commercial work plans, assuring supply of contracts at market competitive terms and conditions.
Develop and implement pragmatic procurement strategies and tactics based on regularly updated cost models, business requirement and supplier industry analyses.
Drive total cost reductions and value beyond 'the usual' (cash preservation/cost savings/process efficiency). Identify opportunities in the contract portfolio to create more value and/or to eliminate waste.
Determine the right remuneration model (e.g. output-based contract) to encourage the right behaviors and expectations from suppliers to optimize alignment of supply chain and asset delivery.
Deliver Operational Excellence in the development of contracting strategy to post award contract management. This includes management of cycle times in accordance with business needs and ensuring SC operations organization and SC Operations managed processes are easy to work with.
Drive Continuous Improvement principles to create a performance culture. Drive and support the CP Compliance with processes and regulations. Implement standard processes, methodologies, tools, and enablers.
Requirements Contracting & Procurement Commercial Buyer Lead
4-7 years of professional experience - Contract Strategy building and Post-Award process,
Practical knowledge of Category Management process
Great Deal Making skills proved by strong Continuous Improvement delivery,
Commercial savvy, business acumen, ability to work on numerous fronts across several initiatives,
High-energy individual with an entrepreneurial mindset, good people skills, and the ability to deliver,
Strong Business Partnering skills,
Strong leadership and self-confidence in order to engage senior stakeholders,/
University degree or equivalent required,
Proficiency in English.
DIMENSIONS
Management of regional portfolio of 50+ tactical and operational contracts with annual spend of c.a. 20 M USD, medium & high HSSE risk for Shell Catalysts & Technology production plants for various categories. Sourcing for all site Capital Projects, with a typical additional spend of $5-20mln/year. Scope includes standalone deals for different SCT units. No direct reports are anticipated; however, the expectation is for individuals to provide coaching and support to other team members within the Team.

SPECIAL CHALLENGES
* Specifics of catalysts business, its risks, mitigation, and objectives.
* Ability to quickly act within local and regional market landscape contracting suppliers who can deliver required materials and services.
* Ability to build a strong and stable relationship with stakeholders i.e. unit managers, technologists through a good understanding of business requirements.
How to apply Contracting & Procurement Commercial Buyer Lead
Interested in Applying? please use
This Link
or the
RED APPLY
button below
Location
Kraków)
Publication end date
05.01.2022
Job details
Other details
Match criteria
There are no jobs listed at this moment.