Country Manager Germany (DACH)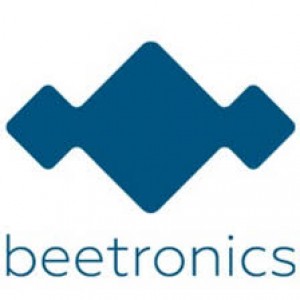 Description Country Manager Germany (DACH)
About the role

As country manager you will be in responsible for our companies activities in the German market and identifying new opportunities. Key tasks that will lead to the expansion of the Beetronics brand include:

- Be the "Face of Beetronics"
- Manage the .DE website
- Manage the entire sales cycle (phone and e-mail)
- Customer support (limited, by phone and e-mail)
- Content management
- Marketing (SEA / SEO)
- Identy and chase opportunities



Requirements Country Manager Germany (DACH)
Experts in small monitors

Your profile
You have hands-on mentality and excellent commercial skills. Team player and proactive, you see a fast-paced environment as an exciting challenge. We are looking for a person that has the following skills and experience:

- Native German speaker
- Good communication skills
- Pro-active work attitude
- Aspiration for self-development
- Bachelor degree or equivalent
- Interest in Ecommerce
- Commercial experience is a plus

We offer space and support to develop your skills.



Company profile
Beetronics is a fast growing international company. We manufacture monitors and touchscreens for professional use. Our Dutch head office is situated in Nieuwegein, just a stone throw away from the city center of Utrecht. Beetronics has a very broad B2B customer base ranging from large multinational companies to small local installers. We are active all across Europe and have already planted a Beetronics flag in the French and Italian market. With this job offer we're looking for someone to replace it with a much larger one. Does this sound interesting? Then you might be just the person we're looking for!

Offer Country Manager Germany (DACH)
What we offer

- An informal atmosphere with great colleagues
- The opportunity to get the best out of yourself (Enough space to improve)
- Lots of room for initiative, independence and responsibility
- A good salary; depending on skills
- A beautiful location in Nieuwegein (20 minutes by bus from Utrecht Centraal)
- There is table football, a well-stocked refrigerator and free lunch
- Flexible starting date (preferably July 2018)

Why you should apply
Beetronics offers you the opportunity to become part of a young fast growing company. We believe in an informal work environment with a focus on personal development. With the role as country specialist there will be plenty of room for initiative, self-improvement, independence and responsibility.
You will be part of young team with a fun office, always stocked with coffee, snacks and drinks. Beetronics offers a good salary that depends on age and experience. Lunch, a Friday afternoon drink and table football included.

How to apply
Jetzt Bewerben!

Eager to learn a lot on the job as well as having enough space to improve your skills and lead your own business development projects ? Like to know more or apply directly? We are happy to receive your application. Please, do not forget to include a short letter of motivation.

To apply, please use the apply button or send an e-mail to Thomas Dekker via t.dekker@beetronics.nl
Do not forget to include a short letter of motivation.

Location
Nieuwegein, Utrecht
Publication date
25.04.2018
Publication end date
25.05.2018
Job details
Other details
Match criteria
Area of specialization
Business & Strategy
Customer Support/ Client Care
Sales & Procurement
Marketing & Communications

Confidential