Customer Agent to Porto (relocation offered)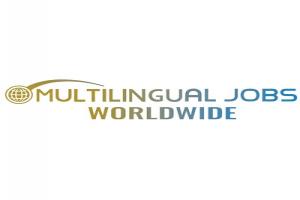 Description Customer Agent to Porto (relocation offered)
Klantgericht? We bieden je een baan in Porto aan!
Porto:Porto is de op één na grootste stad van Portugal en heeft een unieke mix van geschiedenis, warm weer, cultuur, goed eten en bruisend nachtleven. Dank het mooie stadcentrum gelegen langs de rivier is Porto uitgeroepen tot UNESCO-werelderfgoed. De chef-koks pikken steevast Michelin-sterren op, en de wijngaarden rapen de ene prijs na de andere. Meer geinteresseerd in zandstranden? Geen probleem, ook hier heeft Porto zekerheid genoeg te bieden.
De baan Ondersteuning bieden aan klanten (oproepen, e-mails, chatberichten) van het toegewezen land/markten te behandelen en zo de loyaliteit van de klant aan het merk waarborgen en de klantervaring te verbeteren.
Werk taken:
• Bied hulp via telefoon / post / e-mail van bestaande en nieuwe / potentiële klanten door eenvoudige vragen van klanten op te lossen die van invloed zijn op de prestaties van het bedrijf
• Ervoor zorgen dat de gegevens die van de klanten worden ontvangen nauwkeurig en tijdig worden onderhouden
• Zorgen voor het onderhoud van Master Data Management - met betrekking tot Customer Master Data, Contract Management en Pricing Master
• Specifieke vragen doorsturen naar verantwoordelijk interne teams (verkoop, creditering van contanten, levering, enz.)
Denk je dat dit soort baan bij je past? Dan zou ik graag een praatje met je willen maken!
Requirements Customer Agent to Porto (relocation offered)
Om in deze rol te slagen, moet je:
• De Nederlandse taal goed beheersen (in spraak en schrift)
• Goede communicatievaardigheden heben met een oprecht enthousiasme voor een carrière in klantendienst.
• Eerdere ervaring en / of opleiding in het servicegebied hebben, maar hierin wordt je ook opgeleid, dus maak je geen zorgen!
• Het vermogen hebben om prioriteiten te stellen in uw werktaken.
• Last but not least moet je een goede luisteraar met een positieve instelling zijn.
Company profile
Onze klant is een toonaangevende leverancier van industriële en speciale gassen en is een van de meest succesvolle technische bedrijven. De producten en diensten zijn te vinden in vrijwel elke branche, in meer dan 100 landen. Een succesverhaal dat begon met de scheiding van lucht.
Offer Customer Agent to Porto (relocation offered)
Relocation en Loon:
Relocation:
• Drie weken hotel
• Eén maand openbaar vervoer aangeboden
• Afhandeling van alle verhuis- en registratieformaliteiten
Loon:
• Competitief salars + maandelijkse taalbonus
Werktijden 7.00-16.00, 1u lunch pause
How to apply
Location
Porto
Publication end date
09.08.2019
Job details
Other details
Match criteria
Area of specialization
Customer Support/ Client Care
Confidential

Adver-Online BV