Customer Support Executive Russisch 32-40 hrs per week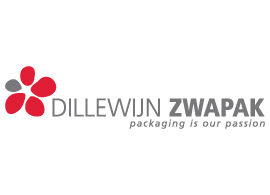 Description Customer Support Executive Russisch 32-40 hrs per week
Dillewijn Zwapak is een internationale groothandel op het gebied van verpakkingen en verpakkingsmaterialen voor de sierteeltsector. Wij staan bekend als een creatieve en innovatieve onderneming die producten van hoge kwaliteit ontwikkelt, produceert en levert. Het hoofdkantoor en het centrale magazijn zijn beiden gevestigd in Aalsmeer.
Voor onze locatie Hoofdkantoor in Aalsmeer zijn wij voor onze afdeling Customer Support op zoek naar een daadkrachtige
Customer Support Executive Russisch 32-40 uur per week | Aalsmeer
Wat zijn je werkzaamheden?
• Je ondersteunt de Account Manager Centraal- en Oost-Europa bij de commerciële activiteiten op klant- of segmentniveau.
• Je draagt zorg voor een correcte afhandeling van aanvragen en offertes richting de klant.
• Je bent verantwoordelijk voor de administratieve afhandeling van orders vanaf binnenkomst van de order tot uitlevering van de order en houdt hierover nauw contact met de afdelingen SupplyChain Management, Logistiek en Financiën.
• Je onderhoudt contact met nieuwe en bestaande klanten met betrekking tot offertes, orders, assortiment, prijzen, klachten etc.
• Je houdt het klantenbestand up-to-date en legt administratief alle prijs- en kortingsafspraken en leverings- en betalingscondities vast, binnen de gestelde kaders.
• Je signaleert commerciële kansen en bespreekt deze met de Account Managers.
• Je ondersteunt direct de klanten die via het web kopen en helpt de commerciële kansen te verzilveren.
Wat voor kandidaten zoeken wij?
• Een ervaren Customer Support Executive met HBO werk- en denkniveau.
• Iemand met een commerciële en proactieve instelling.
• Een praktische, klantgerichte en zelfstandige persoonlijkheid.
• Iemand met een vloeiende beheersing van de Nederlandse, Russische en Engelse taal in woord en geschrift. Beheersing van een andere Slavische taal en/of Duits is een pré.
• Kennis van de internationale bloemen- en plantenbranche is een pré.
Wat bieden wij?
Een verantwoordelijke baan met veel afwisseling in een groeiende, professionele organisatie. De omgeving waarin je werkt is dynamisch met ruimte voor eigen initiatief. De werksfeer is te schetsen als prettig, informeel en soms hectisch. Het bedrijf kenmerkt zich als een prestatiegerichte en daadkrachtige onderneming. Uiteraard worden goede arbeidsvoorwaarden aangeboden.
Wil je meer informatie?
Voor meer informatie over de functie en ons bedrijf kun je contact opnemen met Chantal Lek, Manager Customer Support, tel. + (31) 297 383 121 of bezoek onze website
www.dillewijnzwapak.nl.
Ben je geïnteresseerd?
Solliciteer dan via de sollicitatiebutton.
Acquisitie naar aanleiding van deze advertentie wordt niet op prijs gesteld.
Location
Aalsmeer
Publication date
28.03.2018
Publication end date
27.04.2018
Job details
Other details
Match criteria
Area of specialization
Sales & Procurement
Customer Support/ Client Care
Administration & Secretarial