Czech / Slovak speaking Customer Service Representative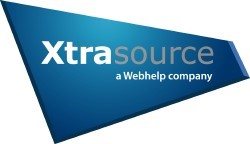 Description Czech / Slovak speaking Customer Service Representative
Xtrasource located in the city centre of Enschede has a vacancy for a Czech / Slovak speaking Customer Service Representative

About the position Customer Service Representative
A Customer Service Representative (CSR) at Xtrasource is responsible for the handling of technical customer contacts for a variety of products (mainly inbound), via different communication channels. He/she gives information in a practical and clear manner within the set parameters. The CSR also answers questions concerning specific procedures and services.

The main tasks of a CSR are:
• In a correct, customer friendly and efficient manner answer and/or solve technical questions or problems posed by customers via telephone or email.
• Identify and analyze the technical issue of the customer by good listening and asking clear and concise questions.
• Provide good customer service with the aid of high quality technical knowledge and the technical knowledge gained from the internal training and support systems.
• Per customer contact gather and document all relevant information into the system to insure a high level of service is delivered.
• Keep up to date with all new developments in the technical area, networks and consumer electronics relating to the position.



Requirements Czech / Slovak speaking Customer Service Representative
What are our requirements?
• Fits the language profile as stated above and has sufficient knowledge of English.
• A high Interest in Consumer Electronics, Networking architecture, Computer Hardware and/or Software (technical test is part of the selection procedure).
• Experience in Business-to-Consumer (B2C) or Business-to-Business (B2B) environment is beneficial.
• Minimum of MBO (vocational) work and thinking level. Preferably a degree in the ICT field.
• Communicative and service orientated.
• Highly accurate and analytical skills.


Company profile
Who are we?
Xtrasource Europe B.V. is a young, open and innovative organization. The contact center provides high-quality service to European customers (consumers) of leading electronics producers. For instance, we provide technical support for tablets, smartphones, monitors, televisions, routers, etc. Xtrasource believes that quality and durability go hand in hand. That is why we are growing steadily.

Offer Czech / Slovak speaking Customer Service Representative
What do we offer?
Xtrasource Europe B.V. has an enthusiastic, internationally orientated working environment. We offer high quality training programs, which are fully paid, and we have good career opportunities. Every year we organize parties like Halloween, Christmas, the Callcenter Agent Week. For photo's check out our Facebook page.
If we would hire you, we can offer a half year contract and the opportunity to qualify for an indefinite employment contract on the long run. The salary range lies between €20.200 – €20.500 gross per year. You will automatically join our pension plan after 6 months. Besides the 23 paid holidays per year, you can get 3 extra paid holidays when you do not report sick. If you need to relocate to Enschede, we offer a relocation package (reimbursement of costs) and help with finding suitable accommodation and getting you settled in the Netherlands.


How to apply
More information
If you would like to have more information upfront contact our HR Department, Tel.: +31 (0) 53 486 0032 or visit our website: http://www.xtrasource.com/ or www.facebook.com/xtrasourceeurope.

Interested?
We have a training starting in February/March 2017. Apply now by sending your C.V. via the APPLY button below.

Responses from employment agencies will not be considered.


Location
Enschede
Publication date
31.01.2017
Publication end date
30.11.-1
Job details
Other details
Match criteria
Specialism
Sales & Procurement
Customer Support/ Client Care
Other jobs of this company: