Danish Telephone Interviewer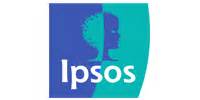 Description Danish Telephone Interviewer
You'll be interviewing companies and people about all kinds of subjects. How often do you listen to the radio? What makes you decide which energy company you sign up with? The diversity of projects is what makes our work so interesting.
With us, you won't be selling anything, but conducting questionnaires to find out exactly what our customers want to know. Your challenge will be to persuade people and companies to participate in the questionnaire, even people who are hesitant to join.
We will give you a solid training and orientation at our office in Amsterdam. We will provide you with a headset and software. Once you're set up, you will mainly work from your home. You will need a computer or laptop with a stable internet connection. Our software is compatible with Windows 7 or Windows 10 and as a browser Internet Explorer or with a Mac Computer running a recent (10.10 recommended) version of OS X and Mozilla Firefox as a browser. And of course you will need to have a place where you can work without background noises, healthily and comfortably.
Are you a professionally, responsibly and independently minded telephone talent? Are you available part-time for 8 hours per week or more? Do you have the facilities to work from home? Then we're looking for you! Then we're looking for you!
Requirements Danish Telephone Interviewer
We are looking for colleagues who:
Are

available

for a minimum of 8

hours

a week. It is

also

possible

to

work

more, that's up to you (maximum of 40

hours

)
Are 18 years and over
Are Danish native speakers (mother tongue)
Live in/nearby Amsterdam (we do not reimburse travel costs)
Are able to

work

from

home
Have a Dutch BSN number
Are allowed to

work

in the Netherlands (working permit)
We work in shifts that are made up of 4 hours each. This includes a 15 minute lunchbreak (unpaid). Currently we are searching for new employees who are able to work the following shifts:
Morning shift: 08:30 - 12:30
Afternoon shift: 12:00 - 16:00
Evening shift: 16:30 - 20:30
Saturday shift: 10:00 - 15:00
Company profile
Ipsos is one of the largest market research companies in the world. In our Callcenter we work together with over 250 interviewers and call in 25 different languages. We dare to be different and are not afraid to ask the right questions.
How to apply
Are you interested to join us? Don't hesitate and apply now! Want to know more about Ipsos and this part time job? Check our website www.ipsos-nederland.nl/werken-bij or get in touch with us via
NOTE: if you are not able to work from home we will not consider your application.
Like us on Facebook (Ipsos Jobs Amsterdam)!
Location
Amsterdam
Publication date
21.08.2017
Publication end date
06.10.2017
Job details
Other details
Match criteria
Employer type
Direct employment/ Company