Data Entry Operator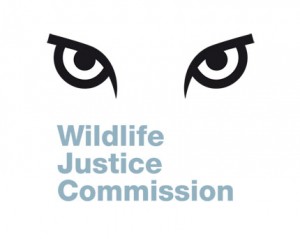 Description Data Entry Operator
The Wildlife Justice Commission is an innovative, mission–driven start up leveraging the rule of law and the power of investigation. It aims to disrupt transnational, organised wildlife crime by exposing criminal networks and the corruption that enables them to flourish.

We are currently seeking a Data Entry Operator to strengthen our Investigation Team.

Role Definition The Data Entry Operator contributes to the organisation by assisting the Investigation Team and manage large amounts of information.

Tasks & Responsibilities
Inserts data by inputting text based, numerical and photographic information from source documents within time limits.
Compile, verify accuracy and sort information according to priorities to prepare source data for computer entry.
Review data for deficiencies or errors, correct any incompatibilities and if possible check output.
Generate reports, store completed work in designated locations and perform backup operations.
Perform additional administrative tasks as indicated by your Supervisor.
Key Outcomes
Well-functioning and up-to-date document management system and contacts database.
Maintaining information confidential.
Requirements Data Entry Operator
MBO educational level.
Fluency in English.
Proven data entry working experience.
Typing speed and accuracy.
Familiarity with MS Office and data programs.
Ability to work under pressure.
Previous experience of working on a relational database desirable.
Company profile
The Wildlife Justice Commission is an innovative, mission–driven start up leveraging the rule of law and the power of investigation. It aims to disrupt transnational, organised wildlife crime by exposing criminal networks and the corruption that enables them to flourish.


Offer Data Entry Operator
We offer you 
A fulltime position for a period of 12 months, with the possibility of extension, at our office in The Hague. 
An international environment. 
Salary based on minimum wage
Competitive benefits.



How to apply
Looking To Make A Difference By Activating Justice On A National And International Level?

Please apply online using the APPLY BUTTON BELOW (GREY BUTTON)
Location
The Hague / Den Haag
Publication date
01.05.2017
Publication end date
31.05.2017
Job details
Other details
Match criteria
Specialism
Administration & Secretarial