Day Ambassador Guest Service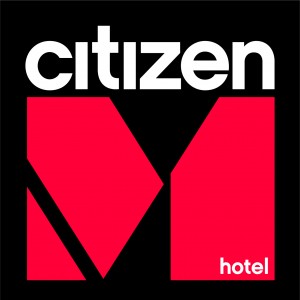 Description Day Ambassador Guest Service
CitizenM is a different kind of hotel company. We're not stuffy and traditional; our rooms don't have trouser presses or chocolates on pillows. Instead, we're fresh, fun, and a little bit crazy. For the last 10 years, we've been disrupting the hospitality industry with our 'affordable luxury for the people' approach. 'The people' are mobile citizens of the world (the M in citizenM). To blow their socks off, we need the right people to run the show. Is that you?
Why working for us is different
We won't put you in a box as a 'receptionist' or 'food and beverage' person. With us, you'll become a champion multitasker – customer service, receptionist, concierge, barista, mixologist, logistics and more. You will be a citizenM ambassador, free to be yourself to do the best job you can. We believe in making work fun. If you're having a great experience, so will our guests. We promise we'll never ask you to wear a silly bellboy hat.
We're proud to put hospitality back in the hospitality industry, and that's because of our ambassadors. We don't hire them for their skills; we hire them for their attitude. We seek people who feel great about making people smile. You see the results in the rave reviews we receive online.
Your typical citizenM shift could include:
Making sure everyone gets a warm welcome as soon as they walk in
Helping guests at the self check-in kiosks (we have no reception desk)
Serving hot and cold local food (yes, even open sandwiches and herring)
Brewing delicious coffee or mixing a signature cocktail
Being a secret concierge to the city, answering guests' questions about the best places to visit, eat, shop or party
Maintaining the living room, canteen, and arranging food displays for the following day
Typical shifts are: 07.00 - 15.30 or 15.00 - 23.30.
Requirements Day Ambassador Guest Service
To be a successful at citizenM, you'll need to have:
A genuine touch: Treat all people as you would treat you best friends.
A passionate attitude: Be optimistic and positive. You like to surprise and make people smile.
A contemporary style: You're inspired by design and creativity, and love to use technology to simplify your life.

And you'll need to be:
A smart thinker: You thrive on turning traditional thinking on its head and want to do things right first time.
Really caring: You want to do the right thing for our guests, your colleagues, community and for the planet.
Fluent in English: It's the way of the world. Other language abilities welcome too!
Company profile
CitizenM started with an idea to disrupt the traditional hotel industry by creating a luxury hybrid hotel for today's modern travellers – eliminating the frustrations these travellers shared. A new breed of hotel designed around a new type of traveller – one who values a luxury hotel experience in central city locations, but at an affordable price.

A hybrid hotel that isn't just a place to sleep, but somewhere to work, relax, and play. To meet like-minded people and get inspired. Somewhere to feel at home the moment you walk through the door. Somewhere with free Wi-Fi, comfortable furniture, and a great bed to crash in at the end of a long day.

Offer Day Ambassador Guest Service
What's in it for you?
Salary: €1800.-
You'll be joining a team of ambassadors who are proud to put on their citizenM outfit every day and go out to wow our guests.
You'll help us shake up the traditional hotel industry by providing the thing our guests love most about us: exceptional service.
You'll take responsibility for your own success and you'll be rewarded for your individual contribution. We'll help you develop with a specialised training program and help you grow with a personal development plan (with potential for international travel, management opportunities, and work at the support office in the Netherlands).

Whether you're interested in building a career in hospitality, or want to strike a balance between work and your other interests, we are the right place if you have a genuine passion for helping people, whatever your background.
citizenM loves diversity. We are an equal opportunity employer and welcome applications from anyone.
How to apply
If you want to help redefine the world of hospitality for today's mobile citizens, then we'd love to see you at one of our casting days.
Click HERE to apply!
Location
Voorschoten
Publication date
04.03.2019
Publication end date
03.04.2019
Job details
Other details
Match criteria

Confidential

Confidential

Confidential