Digital Account Executive (with Nordic languages)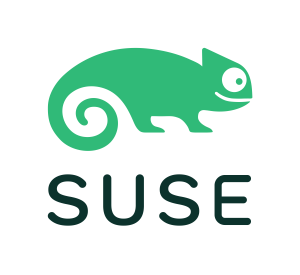 Description Digital Account Executive (with Nordic languages)
SUSE is building a strategic EMEA Digital sales HUB next to the central station of Hoofddorp. This is a unique opportunity to join the biggest independent open source company on our exciting journey to dynamic growth!

Location: SUSE office in Hoofddorp, NL (office based, dependant on current pandemics situation).

About Us
SUSE, the world's largest independent open source company, powers digital transformation with agile, enterprise-grade open source solutions, edge to core to cloud. Collaborating with partners, communities and customers, SUSE delivers and supports enterprise-grade Linux, software-defined infrastructure and application delivery solutions to create, deploy and manage workloads anywhere – on premises, hybrid and multi-cloud – with exceptional service, value and flexibility.
Objective of the role.

The purpose of this position is selling SUSE subscriptions and services into new prospects and existing customers across Europe, Middle East and African (EMEA) countries in the high-end of the mid-market through (cold) calling and/or following up on marketing campaigns, qualifying leads and identifying/managing/closing opportunities in the assigned customer base/territory. The role is (mostly) executed from an office.

Focus Area
• Make & exceed quota and sell the right mix of products/solutions
• Actively manage your named account list
• Forecast accurately according to SUSE's playbooks
• Understands SUSE's GTM model well and drives opportunities through the right route to market (AE/PE/Digital). Partner with colleagues to achieve the best result.
• Understand SUSE's capabilities and positioning in the market and have a good understanding of related and/or competitive products, solutions.
• Understand and articulate how to match SUSE solutions to your customer's or prospect's business models.
• Actively use social selling to improve your pipeline and closing rate.
• Actively seeks continuous improvement, ensure your 3S certification and selling skills are up to date at all times.


About You Digital Account Executive (with Nordic languages)
• Highly motivated brand ambassador hungry for success, driven for results
• A fast learner. We do not expect you to be an expert on day one as our dedicated training team will upskill you quickly.
• Self-motivated and self-starter – Just pick up the phone to hit call targets even after negative responses
• Confident, Passionate, enthusiastic, creative, curious, adaptable and resilient - are some of the key characteristics we are looking for
• Excellent verbal communication and listening skills over the phone
• Fluency in English and Swedish / Danish / Finnish / Norwegian
• Ability to interface with different layers in your customers organization
• Previous experience with sales, preferably in technology space
• Previous customer management experience in a B2B business
• College degree or a diploma is preferred, but not essential
• Microsoft Excel, PowerPoint and Word literate
• Previous experience with a CRM system – preferably Salesforce
• Willingness to travel (very occasional) and flexibility in working hours required (as per business needs)
• Works office-based in a team with similar roles – with individual targets. (Current Work-from-home directed by COVID measures)
What do we Offer Digital Account Executive (with Nordic languages)
• Attractive Base Salary, competitive commission structure
• Comprehensive benefits package: (Retirement plan, insurance, medical package discount, company doctor, etc.)
• 27 days of annual leave
• Interesting and dynamic working environment across sales functions
• Possibilities to develop and grow in your career
• Rewarding referral bonus- help us to build a strong team


What you need to do now Digital Account Executive (with Nordic languages)
If you're interested, click
Apply
now to upload your up to date CV. A recruiter will contact you if your skills are found to be a match. In the meantime, we hope you will continue to review our job openings at
SUSE Careers
.
SUSE
is proud to be an Equal Opportunity Employer. Prospective employees will receive consideration without discrimination because of race, color, religion, creed, gender, national origin, age, disability, marital or veteran status, sexual orientation, genetic information, citizenship or any other legally protected status
Looking for something else? Visit our Career Website
:
https://www.suse.com/company/careers/
Location
Hoofddorp
Publication date
09.04.2021
Publication end date
09.06.2021
Job details
Other details
Match criteria
Language
Finnish
Norwegian
Swedish
Danish
Area of specialization
Account Management
Business & Strategy
Sales & Procurement
Customer Support/ Client Care