Digital Analytics Consultant - Germany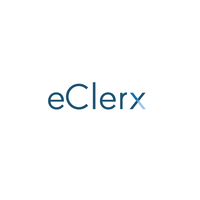 Description Digital Analytics Consultant - Germany
Digital Analytics Consultants at eClerx, partner with our clients to provide consultative analytics services. The consultant is responsible for the end-to-end delivery of analytics projects, having the ability to perform analysis directly and the ability to manage the work of others who are part of the project team. This role is a customer-facing and billable role intended to bring broader digital marketing experience and thinking to our AIR practice as well as to provide an onsite presence and guidance to our traditional offshore delivery model.
In this position, you will:
Serve as the primary point of contact for eClerx clients in the delivery of digital marketing analytics projects, ranging from the development of dashboards for ongoing reporting, to detailed analysis of customer behaviour with recommendations for optimization.
Meet regularly with customers to understand business requirements and to formulate an analytics plan to address the client needs. You will partner with eClerx offshore analysts, who will create customer-facing dashboards and develop processes for automation.
Develop solution/framework for analytical projects. Communicate project details to clients and internal delivery team via written documents and presentations; communications will range from high level to detailed level depending on need and will take the form of specifications, diagrams, and data/process models.
Support eClerx clients as the subject matter expert in the area of digital analytics and social media analytics, providing our clients with best practices for data collection, building dashboards, and conducting detailed analysis to understand customer behaviour and improve the performance of both websites and mobile applications.
Use your expertise in data visualization and data storytelling to communicate actionable insights to client.
Help to identify domain & industry best practices and to leverage the same in our practice.
Collaborate with business development team to pursue new opportunities where your expertise is required.
Travel is required for this role and will depend on client expectations.
Requirements Digital Analytics Consultant - Germany
Your Profile:
Has relevant experience in digital marketing analytics and social media analytics, including significant experience with Adobe Analytics, Decibel, Social Media Monitoring tools, Text Analytics techniques
Demonstrate a strong understanding of key business metrics & drivers for the typical digital marketing organization, especially for B2C e-commerce companies
Has experience translating business strategy and objectives into a plan for data collection, reporting, and analysis
Demonstrates a strong understanding of business processes in the digital marketing and social/paid media domain; understanding of broader marketing & sales processes is a plus
Knowledge of data visualization tools (MicroStrategy, Tableau, etc.) is a plus
Strong communications skills, both written and spoken – English and German (optional)
Strong project management skills, including the ability to oversee the work of other analysts in the delivery of analytics projects
Must be comfortable working autonomously or with broad guidelines
Company profile
eClerx Digital is a global digital service provider partnering the world's leading brands primarily in luxury & fashion, retail, high tech, financial services, automotive and travel industries. We provide high impact consulting and value based production resources to drive greater insight, quality and creativity to deliver our clients digital priorities.
eClerx Digital powers the leading global brands digital channels with our four key solutions:
Creative focuses on large scale post production up to cutting edge CGI, we provide creative production services to support all ATL & BTL creative assets managed through our FLUiiD4 marketing workflow solution
Commerce & Campaigns focuses on our client's omni-channel digital operations, including web operations, conversion rate optimization, site merchandising & eCommerce operations, campaign operations, and system replatforming;
Analytics, Insights & Reporting focuses on the full spectrum of data analysis from web and social analytics to more advanced predictive analytics and big data, all underpinned by a strong business intelligence and visualisation team.
Data Management focuses on all facets of data acquisition, integration, normalization, and quality across all data sets (customer, product, supplier, partner, sales, transactional, etc.), as well as Master Data Management and data governance/stewardship
eClerx Digital is a division of eClerx Services which is a publicly traded company for 10+ years on the India stock exchanges. We employ over 9,500 employees globally, have sales offices in New York, Silicon Valley, Austin, Chicago, London, Milan, Paris, Hamburg and Singapore, and supported by operations centres in India and Thailand.
Offer Digital Analytics Consultant - Germany
You will have an extensive understanding of the digital and social media marketing operations of large/leading brands, particularly in the use of data, analytics, reporting & insights to make critical marketing decisions.
How to apply
Interested?
Would you like to apply? Use the APPLY BUTTON (RED) BELOW.
Location
Herzogenaurach
Publication date
23.08.2019
Publication end date
20.10.2019
Job details
Other details
Match criteria
Area of specialization
Business & Strategy
Marketing & Communications