Digital Marketing Associate EMEA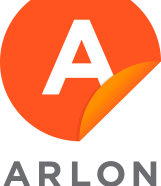 Description Digital Marketing Associate EMEA
Position Overview: The Junior Digital Marketing Associate will assist the Brand Manager with the creation and coordination of all Marketing efforts in EMEA. Other responsibilities include updating and maintenance of Marketing documents and collateral using the Adobe Suite. The Digital Marketing Associate position will work closely with the entire marketing communications, product management and worldwide sales teams ultimately adding to all Marketing Communication efforts.
Key Responsibilities:
Help to oversee Newsletters and Press releases.
Manage segmented lists of customers and journalists
Design newsletters layouts 
Handle and supervise translations in German or French (or Dutch)
Schedule newsletters and press releases
Ensure that all Arlon's communications are sent in accordance with GDPR rules 
Analyze and review the fallout in a report
Manage Leads generation
Collect leads coming from our website and services providers 
Share leads to the sales team
If necessary, help the sales team to contact leads
Maintain and update all marketing tools.
Help to update products data sheets and brochures with InDesign and Photoshop
Help to design advertising and other visual contents
Help to update Digital Product Library
Supervise the creation of promotional items (tapes, stickers, point of sale advertising) 
Manage samples and all related marketing shipments for Arlon.
Manage the inventory of products samples and marketing tools
Keep the sample room orderly
Order missing samples and marketing tools
Manage shipments of samples and receive packets
Help in other tasks requested occasionally by the manager
Requirements Digital Marketing Associate EMEA
The candidate should be a highly organised individual with the skill set that includes creativity, planning, attention to detail, exceptional time management, a drive to grow and learn and a "do whatever it takes to get the job done" attitude.

Education, Experience & Technology:
Excellent level of Adobe Creative Cloud (Photoshop, Illustrator, InDesign) is required 
Excellent level of Microsoft Office is required
This is an entry level experience, any prior experience within a similar role is an advantage.
A degree in Digital Marketing (or similar related area) is required.
Ability to effectively communicate both verbally and in writing at an advanced level in English and German, French or Dutch is a plus.
Company profile
Arlon Graphics, LLC is a cast vinyl manufacturing company in the business of creating innovative material for visual expression. Founded in 1958, Arlon Graphics manufactures and markets high-quality pressuresensitive materials for the fleet, architectural, digital imaging, and signage markets. Through more than 180 distribution partners across the globe, a growing number of strategically-positioned sales offices and warehouses, and customer-centric operations, Arlon is recognized as a global leader in graphic films. Join the Arlon Graphics conversation and follow us at @arlongraphics on Facebook, Instagram, Twitter, and LinkedIn. For more information, visit
arlon.com.
How to apply
Please use the APPLY button below or click
HERE
Location
Den Haag
Publication date
20.09.2018
Publication end date
20.11.2018
Job details
Other details
Address
Gevers Deynootweg 93
,
2586 BK Den haag
Match criteria
Language
German
Dutch
English
French
Area of specialization
Marketing & Communications
Creative & Design