Digital Partner Executive - German market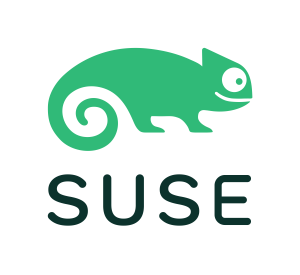 Description Digital Partner Executive - German market
Digital Partner Executive - German market

About us
SUSE is a global leader in true open source innovation, collaborating with partners, communities, and customers to deliver and support robust open source software solutions. SUSE's market-leading Linux, Kubernetes, container, and cloud offerings enable customers to innovate everywhere - from the data center, to the cloud, to the edge and beyond. SUSE is also an active member of many open source communities, such as the openSUSE Project, Kubernetes, the Open Container Initiative, OpenNFV, OpenHPC, and more, to drive collaboration and help solve some of the world's most challenging technology issues.

Objective of the role
Our Digital Partner Executive (DPE) is a subject matter expert (SME) on the SUSE and Rancher products and the SUSE processes and is primarily responsible to manage existing SUSE Channel partners to grow local channel business. The role sits within our Digital sales team in Amsterdam and works to support the selling and support capability of the SUSE Partner Executives as well as supporting channel partners to develop and increase the SUSE Channel Partner base. The role is both an extension of the SUSE sales team as well as being the SUSE SME within the allocated channel or region.

Responsibilities
The main duties include the management and ownership of existing SUSE Channel partners & activation (first sale) of new and existing non-activated partners as well as engaging to support existing partners with onboarding and first transaction.
In addition, the role will include supporting the Partner Executives and Partners in field to drive repeat purchases and new sales and the management of the opportunities in Salesforce. Owning, updating, and reporting on full business pipeline including ensuring that the partner submits royalty reports on time and ACV transaction data.
As the SME it will be the DPE's role to raise awareness and enablement of wider channel sales teams, working with marketing to design, launch and run internal campaigns and activities to enhance partner recruitment and sales pipeline. This will also include being the contact for selected focus channel partners.
Job Qualifications and Educational Requirement Digital Partner Executive - German market
• Relevant Channel sales experience not industry specific (min 2 x years)
• German + One other Language (English)

Competencies
• Experience in phone-based selling or customer support is mandatory. Experience in Partner related businesses, preferably within the IT market is an advantage.
• Excellent verbal communication and listening skills over the phone are essential.
• Ability to demonstrate a good understanding of customers' business needs and the ability to translate that in creating opportunities for SUSE Partners.
• Self-motivated and self-starter – willing to pick up the phone to hit call targets even after negative responses.
• Team player.
• Excellent work ethic.
• Knowledge of structural sale and organized customer relationship management and related CRM tools is an advantage.: SFDC.Com
• This position requires frequent computer-based work and intense daily phone work.
• Understanding of Channel and Partner Management
• SUSE Products & Solutions (ideal but training will be given)

What do we Offer Digital Partner Executive - German market
• Attractive Base Salary, competitive commission structure
• Comprehensive benefits package: (Retirement plan, insurance, medical package discount, company doctor, etc.)
• 27 days of annual leave
• Interesting and dynamic working environment across sales functions
• Possibilities to develop and grow in your career



What you need to do now Digital Partner Executive - German market
If you're interested, click
Apply now
to upload your up to date CV. A recruiter will contact you if your skills are found to be a match. In the meantime, we hope you will continue to review our job openings at
SUSE Careers
..
SUSE
is proud to be an Equal Opportunity Employer. Prospective employees will receive consideration without discrimination because of race, color, religion, creed, gender, national origin, age, disability, marital or veteran status, sexual orientation, genetic information, citizenship or any other legally protected status.
Location
Hoofddorp
Publication date
09.04.2021
Publication end date
09.06.2021
Job details
Other details
Match criteria
Area of specialization
Account Management
Business & Strategy
Sales & Procurement
Customer Support/ Client Care