Dutch Collections Agent at PayPal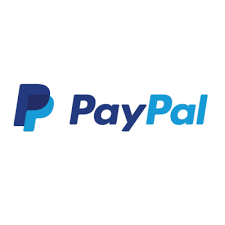 Description Dutch Collections Agent at PayPal
Fueled by a fundamental belief that having access to financial services creates opportunity, PayPal (NASDAQ: PYPL) is committed to democratizing financial services and empowering people and businesses to join and thrive in the global economy. Our open digital payments platform gives PayPal's 210 million active account holders the confidence to connect and transact in new and powerful ways, whether they are online, on a mobile device, in an app, or in person. Through a combination of technological innovation and strategic partnerships, PayPal creates better ways to manage and move money, and offers choice and flexibility when sending payments, paying or getting paid. Available in more than 200 markets around the world, the PayPal platform, including Braintree, Venmo and Xoom enables consumers and merchants to receive money in more than 100 currencies, withdraw funds in 56 currencies and hold balances in their PayPal accounts in 25 currencies.

Functieomschrijving:

Paypal wordt gedreven door de overtuiging dat beschikbaarheid tot financiële diensten voor iedereen talloze kansen biedt. Daarom is PayPal vastberaden om financiële dienstverlening beschikbaar te maken voor iedereen. Wij stimuleren zowel particulieren als bedrijven om te floreren in de huidige wereldeconomie. Het open digitale Paypal betaalplatform geeft onze ruim 2 miljard actieve rekeninghouders het vertrouwen om 24/7 wereldwijde transacties te plegen, online, op hun mobiel, in de app of persoonlijk. Door een slimme combinatie van technische innovaties en strategische partnerschappen, weet Paypal betere geldbeheermethodes te creëren. Rekeninghouders kunnen hierdoor flexibel betalingen versturen, verrichten of ontvangen. De service van Paypal is wereldwijd in meer dan 200 landen beschikbaar. Het Paypal platform, waaronder Braintree, Venmo en Xoom, maakt het klanten mogelijk om in meer dan 100 verschillende valuta geld te ontvangen, in 56 verschillende valuta geld op te nemen en tot maar liefst 25 valuta op de rekening te hebben staan.

Als incassospecialist voer jij diverse taken uit, waaronder het monitoren van de status van oude vorderingen en het uitstippelen en volgen van beleid en procedures om zodoende betaling van negatieve banksaldo's te stimuleren. Dit alles gebeurt via e-mail en telefonisch contact. Daarnaast bestaat je takenpakket uit het beantwoorden van email en telefonische aanvragen, zowel inbound als outbound. Daarnaast onderhoud jij contact met externe leveranciers en beschikt daardoor over uitstekende communicatieve vaardigheden. Deze functie vereist regelmatige bijscholing en het naleven van de Fair Debt Collection Practice Act en de Fair Credit Reporting Act.

Kerntaken:

Verantwoordelijk voor het naleven van de uitgestippelde Fair Debt Collection Practice Act en de Fair Credit Reporting Act.
Doeltreffend beantwoorden van klantaanvragen via telefoon en e-mail.
Onderzoeken en oplossen van vragen, zowel online als offline.
Assisteren bij de creatie en het onderhoud van inzamelingsprogramma's. Het continu optimaliseren van de processen hoort hier ook bij.
Het adequaat verwerken van wachtrijen waaronder Kana, Fraud Queues, correctietools en SR rijen.
Zakelijk opstellen t.o.v. personeel en klanten van Paypal.
Assisteren van het management bij de implementatie van procedures.
Positieve instelling houden terwijl productie en kwaliteitsdoelen worden nagestreefd.
Initiatief tonen om bijkomende verantwoordelijkheden op je te nemen met het oog op professionele groei en ontwikkeling.
Het correct uitvoeren van de opgelegde taken.
Beschikken over een flexibele werkhouding evenals aanpassingsvermogen.

Vaardigheden:

Klantgerichte houding
Resultaatgericht
Probleemoplossend vermogen
Grote mate van zelfbeheersing
Goede luisteraar
Technische know-how


Vereiste vaardigheden:

Zelflerend vermogen en de drive om constant bij te scholen op het gebied van nieuwe software technologieën.
Kennis van externe systemen en PC-afhankelijke software applicaties (Internet, Microsoft Office pakket).
Sterke schriftelijke (e-mail) communicatieve vaardigheden via telefoon en e-mail: correct gebruik van grammatica en interpunctie.
Het vermogen om diverse taken met urgentie op te pakken en gedegen opvolging te verrichten.
Het vermogen om een professionele werkrelatie met medewerkers en vakgenoten te onderhouden.
Het vermogen om op onderzoek gebaseerde discretionaire beslissingen te nemen.
Het vermogen om je aan een snel veranderende omgeving aan te passen. Hierbij is het hebben van een flexibele houding van belang, gezien de wisselende diensten / shifts (onderhevig aan veranderingen, late avonden en zaterdagen zijn niet uitgesloten).
Een gedisciplineerde aanpak om te kunnen werken in een resultaatgerichte organisatie waarbij het behalen van targets de norm is.

Wij zijn een doelgerichte organisatie wiens idealen de motivatie zijn voor hoe wij dagelijks ons bedrijf besturen. Wij handelen volgens de hoogste ethische normen om zodoende de open en diverse werkomgeving kracht bij te zetten. Eenieder die, op welke wijze dan ook, in aanraking komt met onze organisatie dient met respect en waardigheid behandeld te worden. Onze medewerkers dagen de status quo uit, stellen vragen en vinden oplossingen. Wij willen drempelverlagend te werk gaan om financiële onafhankelijkheid te realiseren. Voeg je bij ons en help de wereld op weg naar financiële vrijheid!


We're a purpose-driven company whose beliefs are the foundation for how we conduct business every day. We hold ourselves to our One Team Behaviors which demand that we hold the highest ethical standards, to empower an open and diverse workplace, and strive to treat everyone who is touched by our business with dignity and respect. Our employees challenge the status quo, ask questions, and find solutions. We want to break down barriers to financial empowerment. Join us as we change the way the world defines financial freedom.

PayPal provides equal employment opportunity (EEO) to all persons regardless of age, color, national origin, citizenship status, physical or mental disability, race, religion, creed, gender, sex, pregnancy, sexual orientation, gender identity and/or expression, genetic information, marital status, status with regard to public assistance, veteran status, or any other characteristic protected by federal, state or local law. In addition, PayPal will provide reasonable accommodations for qualified individuals with disabilities.
How to apply
Use the APPLY button below
Location
Dublin | Ireland
Publication date
09.04.2018
Publication end date
15.05.2018
Job details
Other details
Match criteria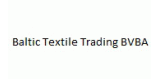 Confidential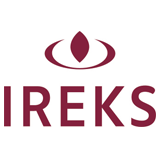 Confidential