Employee Sales & Service (native Danish) at Eliza was Here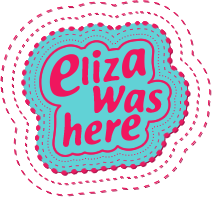 Description Employee Sales & Service (native Danish) at Eliza was Here
Looking out for the most special, hidden places away from the mass and taste local dishes on a terrace in that traditional village? Do you feel a match with this concept? We are looking for a native Danish employee for 40 hours per week.

We are working with the most beautiful holiday spots in the Mediterranean on a daily basis, where 'couleur locale' and atmosphere are the most important factors.

What you'll be doing On the Sales & Service department (in Rotterdam) all the contact with our Eliza customers takes place.
In this role you will help and assist our happy customers and fans, advise them on the best suitable destinations and holiday addresses, resolving emergencies during the holidays and most important; providing the ultimate service.
That is where you can use all your creativity.
Handling and processing questions and bookings by phone and e-mail; 
Establish price calculations; 
Book, follow up and monitor the holidays; 
Handling questions through social media; 
Handling complaints; 
Commercial and administrative tasks.

Requirements Employee Sales & Service (native Danish) at Eliza was Here
What we are looking for;
We are looking for an enthusiastic, driven and flexible Danish native employee that has excellent communication skills, a pleasant telephone voice and a strong customer focus.


Offer Employee Sales & Service (native Danish) at Eliza was Here
Applying Are you interested in our concept and do you see yourself in the above position?
Is providing the best service possible something you like to do?
Please send your cv together with your motivation letter to Marloes van Dijk (
m.vandijk@elizawashere.nl
).
If you have questions, you can always give us a call on 010-2700820.
Location
Rotterrdam
Publication date
13.04.2017
Publication end date
13.05.2017
Job details
Other details
Match criteria
Specialism
Customer Support/ Client Care