English speaking Sales Advisors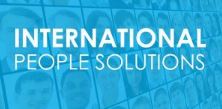 Description English speaking Sales Advisors
Our client is a global player in online education with offices around the globe. As part of exciting international growth plans they are looking for several English speaking Sales Advisors in Amsterdam.
In this role you will educate, consult, advise, support, enroll and retain qualified potential students in achieving their professional and personal goals by enrolling them in one of our clients higher education programs. This role is critical to the business as it often forms the first impression potential candidates receive from our client.
Requirements English speaking Sales Advisors
ESSENTIAL DUTIES AND RESPONSIBILITIES:
Achieve and exceed enrolment.
Contribute to the growth of the business and to new student enrollments by assessing potential applicants and determine if they are qualified to apply and enroll in various academic programs;
Use a consultative sales approach to guide and support prospective students through the enrolment process;
Keep accurate records and follow organizational policy to maximize business opportunities;
Receive and follow-up on potential students via phone, email, and direct mail student inquiries relating to obtaining advanced degrees;
Build rapport and provide guidance for students interested in obtaining a degree or certificate program based on prospective student desired goals or career interest;
Provide a positive and superior student experience;
Consistently seek opportunity to drive student growth by referrals;
Maintain a high level knowledge of current products, processes, policies and industry;
Demonstrate expertise in the various steps of the enrollment process;
Ensure readiness and availability to make and receive correspondence and communication throughout the entire enrolment process;
Create consistent and observable documentation in a regulated environment and throughout the student cycle;
Demonstrate strong team relationships by working collaboratively with direct team and other departments;
Highly proficient in spoken and written English
Working knowledge of Microsoft Office (Word, Excel, Power Point
Possess high level understanding of products and degree programs offered to students
Must possess ability to receive constructive feedback and demonstrate accountability
Must possess critical thinking, problem solving skills and good judgment
Starting date January 2017
Company profile
IPS is a recruitment consultancy, a human sized international search & selection consultancy based in Amsterdam made up of highly experienced and internationally connected industry professionals. We specialise in permanent sales and business support recruitment for international companies and are currently serving our clients in Amsterdam, Singapore and Brisbane.

We strongly believe in genuine long-term partnerships and offer a first class service across industries with a focus on getting the best relationship and the right results. As part of our culture we like to give our service a personal touch; we work outside of business hours to guarantee confidentiality and flexibility. Our aim is to the business partner of choice for both candidates and clients by focusing on quality and not on quantity.


Offer English speaking Sales Advisors
How to apply
Use the APPLY button below
Location
Amsterdam
Publication date
07.11.2016
Publication end date
01.02.2017
Job details
Other details
Match criteria