Executive Assistant 32 hours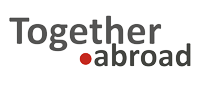 Description Executive Assistant 32 hours
Our client is an innovative, young, mission–driven organisation leveraging the rule of law and the power of investigation. Our mission is to disrupt and help dismantle organised transnational criminal networks trading in wildlife, timber and fish. We do this by collecting evidence and turning it into accountability.

Role definition The Executive Assistant supports the members of the Management Team and the Executive Director in particular and takes care of HR duties. You will be reporting to the Executive Director.

Responsibilities
• Assists the Management Team and Directors;
• Prepares and takes minutes of all MT and Board meetings and follows up on actions;
• Administrative HR duties such as drawing up of contracts, registration of sick leave, residence and work permit applications, monthly mutations;
• Office management tasks;
• Organises team events and gatherings.


Requirements Executive Assistant 32 hours
Requirements
• At least five year's experience at top executive support level;
• Proficiency in Dutch and English;
• Proactive attitude and eye for detail;
• Excellent communication skills;
• Strong interpersonal skills;
• Good working knowledge of MS Office, Sharepoint and preferably Salesforce.

Company profile
The organisation is an independent, not-for-profit organisation operating globally.
Offer Executive Assistant 32 hours
We offer you
• A contract for 32 hours per week for a period of 12 months, with possible extension, at our office in The Hague;
• An international environment (our team has over 6 nationalities), working in English;
• A number of paid holiday hours;
• A chance to make a difference.



How to apply
Looking To Make A Difference ? Please e-mail your CV and Motivation Letter using the APPLY button below
For questions about this position, please contact Mrs L van orsouw + 31 (0)622966737.
Please use the Apply button below
Location
The Hague/ Den Haag
Publication date
31.05.2018
Publication end date
30.06.2018
Job details
Other details
Match criteria
Area of specialization
Administration & Secretarial
Human Resources
Salary (gross)
2700 - 3200 Euro
2300 - 2700 Euro
Other jobs of this company: