Finance/Admin Assistant 3 Days per Week: 20-24 Hours per week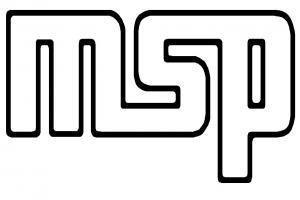 Responsibilities Include (but are not limited to):
Assist the Bookkeeper with financial tasks
Accounts Payable/Accounts Receivable – Data Entry into Accounting System
Keeping the AP/AR Logs up to date
Maintaining Excel Spreadsheets to track usage and associated variations
Update Salary Spreadsheets
Data Entry of Timesheets and Sickness/Holiday Data
Keeping Holiday and Sickness Records, including Annual Reconciliation
Secretarial Support
Creating documents in Word and Excel and working with Adobe Acrobat
Sending & Receiving Emails
Internet Research
Photocopying and Filing
Cover for the other Secretaries during Holidays


Candidate Requirements:
You must have a very good to excellent knowledge of Word, Excel, Outlook and Adobe Acrobat
This is primarily an English Language office, so you must have a very good (preferably native) level of English, both spoken and written, and preferably a good level of Dutch
Ideally you have proven Bookkeeping experience
Preferably some knowledge of proprietary Bookkeeping Software, e.g. Quickbooks
This is a small, friendly office in the centre of Amsterdam. You must be able to work independently, without the need for constant supervision, while still working as part of a team
You need to be able to prioritise well as the workload and priorities can change quickly
You should be stress-resistant
You should have good Telephone skills
Preferably we are looking for someone who lives in the (greater) Amsterdam area

We would consider a person who may have taken early retirement or is even a sprightly retiree
Equally, we would consider an Under- or Post-Graduate Financial Administration Student, as long as we can reasonably expect you to stay 2 to 3 years in the Job
Other Information
The office is located on one of the canals in Amsterdam, close to Central Station
This Position reports to the Bookkeeper and/or the Office Supervisor
Salary to be agreed, according to knowledge and experience
3 Days per Week: 20-24 Hours per week
How to apply Finance/Admin Assistant 3 Days per Week: 20-24 Hours per week
Only CV's submitted in ENGLISH will be considered! – Please send to sbv@mspish.com or use the RED APPLY button below
Location
Amsterdam
Publication date
09.08.2022
Publication end date
08.10.2022
Job details
Other details
Match criteria
There are no jobs listed at this moment.