Frontend developer (HTML5/AngularJS/CSS/JavaScript)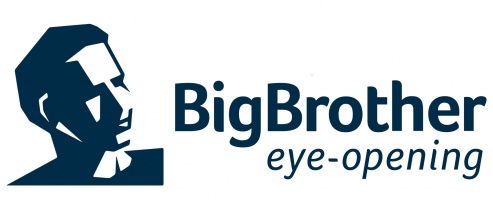 Description Frontend developer (HTML5/AngularJS/CSS/JavaScript)
As frontend developer you work together with your colleagues of the Research & Development (R&D) department. Together you develop innovative and advanced video surveillance, access control, monitoring and other security solutions. Within the team you will have a lot of freedom and a large impact on the products, from architecture and concepts to the (end)solutions. We expect you to provide your own input in terms of innovation and integration of new methods and techniques, in order to ensure that BigBrother stays ahead of the competition. You work in a team of specialists that highly value own initiative, teamwork and good communicative values. Professionalism, flexibility and quality are self-evident.

Your tasks and responsibilities include:
The development of small and large applications or products;
Performing a key role in the development of new or already existing products;
Brainstorming with the involved parties (colleagues/customers);
Working with your colleagues to develop new ideas into a working product: not only implementing, but also devising concepts, designing and building a well-functioning product.
Requirements Frontend developer (HTML5/AngularJS/CSS/JavaScript)
WHAT DO WE EXPECT FROM YOU?
A completed HBO degree in (Technical) Informatics, Computer Science or a similar intellectual and professional level acquired through work experience;
Knowledge of JSON, JavaScript, CSS, SQL and HTML5;
Knowledge of Angular.JS 1.4, Websockets, JSON, JavaScript, CSS, SQL, and HTML5 are preferred;
Responsive & object-oriented design + relational database design;
Experience in video streaming and agile work methods;
You are a team player with an innovative mindset.

Company profile
WHERE ARE YOU GOING TO WORK?
BigBrother is an ambitious, innovative, fast growing Dutch organization with offices in Ede (Netherlands) and Wilrijk (Belgium). BigBrother develops and creates user-friendly security solutions for both the Petrol and the Retail sector. BigBrother cooperates on a structural base with international oil companies and reputable retail organizations. BigBrother gives retail organizations and filling stations a grip on their primary processes by protecting and visualizing all risk-sensitive products and activities. The technological innovations, developed by BigBrother itself, help customers gain more insight into their operations, enabling them to make decisions with impact. In this, BigBrother stands out as an industry leading security firm.
Offer Frontend developer (HTML5/AngularJS/CSS/JavaScript)
WHAT DO WE OFFER YOU?
We offer you a job with a large scope and a lot of freedom, working for an internationally leading player in the field of innovative and state of the art solutions regarding security, access control and monitoring. We are now on our way to a large-scale launch of a product suite.
You will become part of young, dynamic, and stable organization that is growing fast. You will work in an innovative environment and use the latest techniques. We offer extensive education and training that allows you to develop and also offer the possibility to grow within our organization. You can expect a competitive salary and good secondary employment conditions
How to apply
More information and/or do you want to apply? Use the APPLY button below.

Please send us your letter of motivation and your resume to the following email: HR@bigbrother.nl
For job related questions you can contact Annemarie Oosterhof, HR Manager, phone number +31 (0)6 43196441.

A reference check is a part of the application procedure. Providing proof of good behavior and morals is part of the appointment procedure.

Acquisition as a result of this vacancy is not appreciated.
Location
Ede
Publication date
20.03.2018
Publication end date
19.04.2018
Job details
Other details
Match criteria
Area of specialization
Information Technology (ICT)

Confidential

Confidential