German speaking Customer Service Advisor for Fashion Brand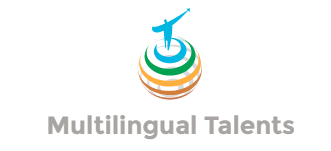 Description German speaking Customer Service Advisor for Fashion Brand
Fashionable Customer Support Professional

Objective:
The support professional will be responsible for taking inbound calls from prospective customers with regards to fashion products from a luxurious brand, handling customer inquiries in a professional manner while providing the highest level of customer service. It is important to maintain a good knowledge of the fashion industry and the lasted fashion product of this client.

You will be responsible for but not limited to:
• Offering customer service to end users in relation to a wide range of products
• Answering emails from customers
• Ensure customer satisfaction by providing timely and accurate information
• Logging detailed and accurate case notes to ensure optimal assistance for customers
Requirements German speaking Customer Service Advisor for Fashion Brand
Experience and personal skills needed:
• Intermediate vocational education (MBO)
• You have strong typing and PC skills
• Fluency in Native and English language
• Software related knowledge and aptitude is a plus
• Sales mindset: passion to find the right solution for the customer , while also closing the sale and potentially up-selling the customer
• You are interested in fashion
• Enthusiastic and dynamic, you are very comfortable with communicating by phone and mail and you have a good writing expression.
• You are outgoing and approachable, with excellent customer service and enjoy working in a team environment.
• Well-organized, accurate, you are detail-oriented, professional and courteous with high self-motivation.
Company profile
Offer German speaking Customer Service Advisor for Fashion Brand
We offer you:
• Start date: ASAP
• Salary 1637,25 per month (gross)
• Monday till Friday 09:30-18:00
• Language bonus of 200 euros a month
• An exciting full time job in a young international environment
• Location easy to reach by Public Transport / full travel costs compensation if you live further than 10 km from working location
• Attendance bonus system (700 yearly)
• Referral bonus system (600 euro's per referred candidate)
• Possibilities for development and promotions
• Pension plan
Location
Amsterdam
Publication date
24.05.2017
Publication end date
23.06.2017
Job details
Other details
Match criteria
Specialism
Customer Support/ Client Care
Location
Flevoland
North Holland
South Holland
Utrecht
Employer type
Direct employment/ Company