German Speaking Customer Service Advisor
Description German Speaking Customer Service Advisor
Do you want to work for a worldwide leader in IT?
As part of the role, you will be responsible for providing support on a wide range of Cisco Services. The CSP will support customers, partners and Cisco employees through a variety of channels such as phone, email and chat.
The relocation package offered is fantastic. Your initial costs to Belfast will be reimbursed up to £250 and you will stay in a city centre hotel for 7 nights upon arrival which will be paid for. A relocation manager will support you in finding accommodation and you will get an advance in wages to help with first month's rent and deposit.
During your time in the role, there will be excellent professional development opportunities to allow you to progress your career to other departments of the company.
The office is a bright, modern, exciting place to work with fantastic staff facilities including an onsite gym, restaurants and gaming rooms in the centre of Belfast.
Offer German Speaking Customer Service Advisor
Up to €19699.79 per annum
Location
GB - Belfast
Publication date
29.01.2019
Publication end date
30.11.-1
Job details
Other details
Match criteria
Other jobs of this company: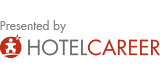 Confidential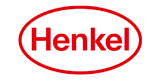 Confidential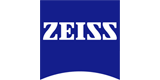 Confidential