Human Resources Manager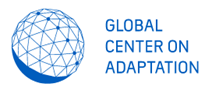 Description Human Resources Manager
Human Resources Manager
Rotterdam, the Netherlands
TERM Initial contract duration 1 year with possibility of extension
INTENSITY 40 hours per week, 5 days per week
ANTICIPATED START DATE As soon as possible
APPLICATION DEADLINE 09 01 2022; 10 pm CET

ABOUT GCA

The Global Center on Adaptation (GCA) is an international organization that works as a solutions broker to catalyze action and support for adaptation solutions, from the international to the local, in partnership with the public and private sector, to ensure we learn from each other and work together for a climate resilient future. Adapting to impacts of climate change provides a "win-win" for health, livelihoods, food security, water supply, human security and economic growth. The work of the GCA elevates the visibility and political importance of climate adaptation and facilitates solutions, such as smarter investments, new technologies and better planning to become more resilient to climate-related threats. GCA is a rapidly growing organization with offices in Abidjan, Beijing, Dhaka, Groningen, and Rotterdam.


ABOUT THE ROLE

Profile

As the Human Resources Manager you will be responsible to provide leadership on all aspects of Human Resource Management. You will ensure an efficient and effective HR function, including the global recruitment of highly qualified professionals, facilitating their relocation and their onboarding, their work satisfaction and their capacity development. Under the management of the Director of Finance & Operations, you will support colleagues (GCA employees and contractors) from all directorates and countries with exceptional client orientation, supporting their diverse HR needs.

Responsibilities

• Supporting GCA Leadership Team on the identification and planning of human resources needs for both employees as well as short term contractors.
• Implementing the recruitment plan following GCA's processes and procedures and expanding recruitment outreach to identify and attract highly qualified external candidates.
• Maintaining market-conform compensations and benefits linked to a clear structure of roles and responsibilities, up to date job descriptions and organization chart.
• Design and implement staff relocation and location support, including handling of visa applications and other onboarding arrangements;
• Design and implement a capacity development plan, including an organisation-wide introduction program, annual learning agenda and knowledge sharing platform.
• Designing and maintaining an easy to use system/database of expertise areas available with the organisation's staff as well as with a roster of contractors.
• Performing HR administration, HR contract management and compilation of information on HR statistics.
• Ensure legal compliance by monitoring and implementing applicable human resource labour law and relevant HR developments.
• Foster an organizational culture based on GCA's core values.
• Monitor and contribute to optimizing employee satisfaction and performance.
• Handling and mediation of labour disputes and guiding department managers through employee issues.
• Managing leave of absence, disability and re-integration.
• Maintaining and revising the organisation's staff manual on policies and procedures.
• Perform day-to-day HR activities and support to the leadership team.

MINIMUM REQUIREMENTS

• A proven track record (10+ years) in HR in an international organization or international NGO
• A relevant HR degree, and a strong generalist background in HRM;
• Relevant experience in developing HR policies, procedures, capacity development and compensation and benefits;
• Exceptional client orientation;
• Fluent communication skills in English, with sufficient proficiency in Dutch preferred;
• Good understanding of Dutch, European and international labour law;
• Experience in supporting a global and multi-cultural team of highly skilled professionals;
• Hard worker, hands-on HR experience, can-do mentality, highly professional supportive attitude;
• Good proficiency in Microsoft Office.

WHAT WE OFFER
Within our global headquarters in Rotterdam on the world's largest floating office, the GCA offers a dynamic, high-profile and international working environment in a growing organisation. You will be contributing to our global mission on climate adaptation. You will have the opportunity to draw upon the substantial expertise available at the GCA and its partner organizations across the world and you will be given an opportunity to support the shaping of international policies and global action on climate change, working at the highest governmental levels and collaborating with governments on all continents.

Remuneration is aligned with salary structures in the Netherlands..

HOW TO APPLY
Please apply at https://opportunities.gca.org by submitting your CV and cover letter in English. Kindly mention the date as of which you would be available to start.

EQUAL EMPLOYMENT OPPORTUNITIES STATEMENT
The GCA celebrates diversity and is committed to creating an inclusive environment for all employees. GCA does not discriminate in any of its programs or activities on the basis of race, colour, religion, sex, nationality, age, disability, sexual orientation, gender identity or expression, or on any other basis prohibited by applicable law.

PLEASE SHARE
Thank you for sharing this vacancy with suitable candidates.

Location
Rotterdam
Publication date
18.12.2021
Publication end date
17.01.2022
Job details
Other details
Match criteria
There are no jobs listed at this moment.