Internationaal Salesmanager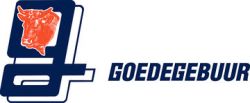 Description Internationaal Salesmanager
Internationaal Salesmanager

Ben jij op zoek naar een nieuwe commerciële uitdaging binnen een internationaal bedrijf? Naar een functie waarin niet alleen jouw drive naar omzet maar ook jouw talenknobbel tot zijn recht komen? Goedegebuur is een bekende speler in de foodsector met sterke ambitie om verder te groeien. Wij zijn op zoek naar een internationaal verkooptalent die er mede voor gaat zorgen dat Goedegebuur zijn marktpositie in de sector verder kan uitbouwen.

Functieomschrijving
Onze verkoop is een spel zonder grenzen. Om honderden tonnen vlees te verkopen hoef je geen 'slager' te zijn, belangrijk is een aangeboren gevoel voor commercie. Na een goede inwerkperiode word je verantwoordelijk voor de verkoop aan één of meerdere landen in Europa of een regio daarbuiten. Je onderhoudt de relatie met klanten met name telefonisch maar ook door ze te bezoeken en deel te nemen aan internationale beurzen. Tevens ben je constant op zoek naar nieuwe relaties binnen jouw regio.
Requirements Internationaal Salesmanager
Jij bent!
In het bezit van een afgeronde opleiding op hbo-niveau.
Je beheerst het Engels in woord en geschrift en minimaal één van de vreemde talen Frans, Duits of Spaans (meer is een pre).
Van nature een echte netwerker en weet mensen te overtuigen.
Een doorzetter en weet een directe 'nee' om te buigen.
Initiatiefrijk, proactief en scherp op signalen en kansen binnen de markt.
Je hebt maximaal 5 jaar werkervaring in een salesomgeving. Daarbij heb jij aantoonbare resultaten behaald. Het is een pre wanneer je in een vergelijkbare branche (AGF/Vis/Pluimvee/Fruit) hebt gewerkt.
woonachtig in een directe straal van maximaal 30 km rondom Rotterdam.

Wat bieden we jou
Een uitdagende fulltime functie met voldoende ruimte voor persoonlijke ontwikkeling en doorgroeimogelijkheden.
Uitstekende arbeidsvoorwaarden.
Bij Goedegebuur kijken we naar resultaat. Pay for Performance: weet jij je te onderscheiden, dan belonen wij dat!
Een collegiale, informele sfeer en korte communicatielijnen.

Jouw reactie
Ben je enthousiast en voldoe je aan de gestelde functie-eisen? Stuur je cv en motivatie naar mswarttouw@goedegebuur.nl, ter attentie van Martine Swarttouw.

Voor meer informatie over deze vacature, kun je contact opnemen met Martine Swarttouw op het telefoonnummer 010-2452600. Meer informatie over onze organisatie vind je op www.goedegebuur.nl.

Acquisitie naar aanleiding van deze advertentie wordt niet op prijs gesteld.

Company profile
Goedegebuur
Werken bij Goedegebuur betekent werken in een gezonde, internationaal georiënteerde onderneming met een ambitieus en jong team. Goedegebuur levert hoogwaardig rundvlees van een specifieke, constante kwaliteit bestemd voor o.a. de foodservicemarkt en de retail (zie ook Cuisson.com) Meer dan 65 jaar vakmanschap en innovatieve ontwikkelingen hebben geresulteerd in een gespecialiseerd modern rundvleesverwerkend (Rotterdams) familiebedrijf. Onze specialisatie kenmerkt zich door het versnijden van uitsluitend achtervlees van hoogwaardige dubbeldoel rassen. De ruim 300 artikelen die Goedegebuur maandelijks produceert vinden hun weg met name in de export (90%). Verder is Goedegebuur een trotse officiële partner van Unicef en behaalde het in 2015 de Rotterdamse Ondernemersprijs.
Location
Rotterdam
Publication date
28.12.2016
Publication end date
27.02.2017
Job details
Other details
Match criteria
Language
Dutch
English
French
German
Spanish
Location
North Brabant
South Holland
Utrecht
Employer type
Direct employment/ Company