International Supervisor Helidecks / Heliports

Wat ga je doen: International Supervisor Helidecks / Heliports
Als International Supervisor ben je verantwoordelijk voor de coördinatie, de supervisie en de montage van grote aluminium helideck constructies over de gehele wereld. Bayards' helikopter landingsplatformen worden geleverd aan ziekenhuizen, zodat de traumahelikopter veilig en efficiënt kan landen. Daarnaast levert Bayards helidecks aan klanten in de offshore en maritieme industrie, waar helidecks geplaats worden op schepen en (wind)platforms.

In samenwerking met lokale medewerkers, die door jou worden aangestuurd, draag je zorg voor de uitvoering van het project binnen de gestelde tijd. Je zorgt ervoor dat de doelstellingen met betrekking tot productie, kwaliteit en veiligheid behaald worden en je hebt een proactieve houding.

Je bent verantwoordelijk voor een schriftelijke en mondelinge rapportage t.a.v. de voortgang, technische issues, verbeterpunten en eventueel meer- en minderwerk naar onze eigen organisatie. Tevens rapporteer je naar de opdrachtgever over de voortgang van het project/de werkzaamheden.
Wij vragen: International Supervisor Helidecks / Heliports
Je hebt minimaal MTS+-niveau en ruime internationale ervaring (minimaal 6 jaar) als supervisor. Ervaring met het monteren van grote constructies is een vereiste.

Ook zijn de volgende eigenschappen/vaardigheden van belang voor deze functie:
zeer flexibele instelling i.v.m. frequent reizen en lange periodes van huis;
hands-onmentaliteit;
overtuigingskracht;
oplossingsgericht;
stressbestendig;
goed om kunnen gaan met diverse culturen;
teamplayer;
zelfredzaamheid;
goede kennis van de Nederlandse en Engelse taal in woord en geschrift.
Bayards: International Supervisor Helidecks / Heliports
Of het nu het ontwerpen, engineeren, produceren of installeren van een aluminium helideck betreft, een aluminium opbouw voor een superjacht of high-tech verkenningsvoertuigen voor Defensie betreft: Bayards doet het allemaal.
Wij bieden: International Supervisor Helidecks / Heliports
Werken bij Bayards betekent werken in een uitdagende en verantwoordelijke functie in een dynamisch, groeiend en specialistisch bedrijf, waar alle mogelijkheden voorhanden zijn voor persoonlijke ontwikkeling.

Daarnaast werken we volgens de cao Metalektro en bieden wij een uitstekend pakket aan arbeidsvoorwaarden zoals:
een zeer afwisselende, internationale baan;
een goed salaris plus overnachtingstoeslag en vakantiegeld;
27 vakantiedagen plus 13 extra vrije dagen;
een telefoon en laptop;
reiskostenvergoeding;
een gezellig, no-nonsensteam!
Solliciteren: International Supervisor Helidecks / Heliports
Meer informatie over Bayards tref je aan op www.bayards.com en www.workatbayards.com.
Sollicitaties en/of vragen kun je richten aan Amanda Mackintosh, HR Manager, via hr@bayards.com
Acquisitie naar aanleiding van deze advertentie wordt niet op prijs gesteld.
Location
Heijningen
Publication date
04.05.2021
Publication end date
03.06.2021
Job details
Other details
Match criteria
Area of specialization
Quality Assurance & Safety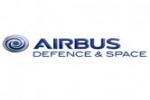 ExpertsOnly